More companies and adopting low-code and no-code technologies to build business apps. Should IT teams be worried?
Data Shows: Low-Code Use is Growing
Low-code/no-code platforms are spreading like wildfire. Verified Market Research says the low-code/no-code market will "grow by more than 44% annually through 2026." And Gartner says low-code/no-code tools will be used to build 65% of new applications by 2024.
65% of new business applications will be built by low-code or no-code software by 2024

.

As we've reported recently, use of low-code software solutions will continue to grow in 2022 and beyond.
That leads to the inevitable question: Will the platforms kill off IT as we know it? If everyone can be a developer, what happens to IT and IT professionals?
The Forbes article, "Does Low-Code/No-Code Spell The End For IT Professionals?" asks those questions, and its answers may surprise you.
No-Code and Low-Code Extend IT
The article starts by noting just how powerful these low-code and no-code platforms can be in the hands of non-professionals and non-IT staff:
"A citizen developer can do a lot with no-code software. For example, they could configure the software to perform a supplier approval process (perhaps making sure a supplier isn't on any blacklist) or checking a customer's credit rating before changing their payment terms. This sort of configuration would be within the capability of a citizen developer because modern online credit scoring agencies use open APIs."
IT Manages the Systems that Low-Code Leverages
The article then points out that systems don't work in isolation. They have to work with a company's entire technology infrastructure, including many home-grown systems, and many more than five to seven years old. The article warns, "With systems like this, configuration and integration need to be done by skilled professionals."
And that means IT staff.
IT Will Thrive During the Low-Code Evolution
There are other reasons why IT will thrive in a low-code/no-code world. The article points out: "the requirement for a bit of coding isn't the real reason why we still need IT professionals. Any software implementation is an opportunity to review business processes, standardize and simplify them and prioritize the ones that generate the most business value.
"It's actually the IT professional's business consulting skills that are also valuable here — their experience of working with many companies in the industry and their knowledge of how best practices and regulations are developing."
The article adds, "A business-level IT professional will still be useful (some might say essential) to help plan an organization's IT modernization road map."
IT Intelligence is More Important than Ever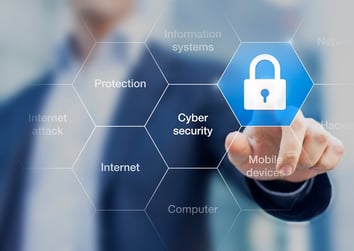 IT will be needed more than ever in a complex, ever-changing world with difficult technical challenges: "What all organizations need today is future-proofed IT. Embracing low-code/no-code software is undoubtedly an important part of this because it allows for flexibility. But it's not a silver bullet.
"An organization's IT also has to have the scalability and resilience to deliver desired business outcomes no matter what happens in the external environment. And delivering this is one of the many areas where the experience, knowledge and insight of IT professionals will always be invaluable.
"So, while low-code/no-code means you can do a lot more without IT professionals, the ever-changing nature of the business world means we'll never be able to do without them altogether."


A Low-Code Solution that Puts IT In the Driver's Seat
Alpha Software offers the best no-code/low-code platform for helping IT or citizen developers mission-critical applications while maintaining IT .oversight and security. The software includes enterprise security, powerful data integrations and offline capability built-in.
In addition, for citizen developers that cannot code, Alpha TransForm no-code software enables IT departments to let business users craft mobile apps in minutes to collect data. The apps utilize the latest mobile features (camera, GPS, etc.) for fast, accurate data capture. Build no-code apps.
Alpha Anywhere low code app development software helps IT teams speed the development of enterprise apps. The software speeds complex development, including offline capability, rich mobile features and on-device data storage. The software rapidly creates secure apps that can easily access and integrate with any database or web service and can exploit built-in role-based security or robust offline functionality. Build apps for free with Alpha Anywhere Community Edition.