Custom mobile apps are in high demand. However, front-end app development has turned into a battle zone between back-end developers in technology groups, and designers in marketing and user experience groups, warns a recent report by Forrester analyst Anjali Yakkundi. Increasingly, both parties have opinions on how a mobile app should look or function and the skills to make it happen, which can lead to increased tensions. But it needn't be that way --- the report has solid advice for simple steps you can take to make peace, and improve your mobile apps' usability.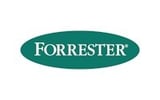 The report, titled Brief: The Latest Battleground Between Designers And Developers Is Front-End Development says that the problem has gotten worse in recent years because an increasing number of mobile app designers have development skills, and more developers have design training.

There's another reason the issue has come to the forefront recently: low-code mobile application development platforms make it easier for non-programmers to make changes to an app's presentation layer. That makes it simple for not just designers, but other non-developers to make changes to apps.

On the one hand, having application designers and developers fight over control of an app's interface is a good thing. It means that the groups are highly engaged, care about the app's success, and that design and development expertise has become spread throughout an organization. But that kind of in-fighting can also sap an organization's energy, hurt productivity, and lead to poorly designed mobile applications that represent too many compromises between groups, instead of apps built well for the specific jobs they are supposed to do. The increased risk of mobile app failure due to conflict between developers and designers may not be something a business can weather, so how do you prevent a war?

Solving the Problem

The report has solid advice for solving the problem. For a start, it says that the design and development groups should each be responsible for different parts of front-end design, depending upon the groups' expertise and the apps' requirements. For example, it suggests, "If the business starts off with designers well versed in modern front-end languages, they should take the lion's share until technology management staffs up on front-end devs trained in design thinking."

Ultimately, the development group should be in charge of those elements of the design that are primarily transactional and interactive, and typically require a knowledge of standards, performance, and testing. The design and marketing group should be in charge of elements that are more time-sensitive, such as for campaign launches, where performance isn't a concern, and that require a deeper understanding of design techniques. Overall, developers should be in charge of apps with higher technical needs.

Beyond that, enterprises should work to bridge cultural divides between the groups; and they should look to hire new talent well-versed in both development and design so they're able to take on new roles within the organization, such as creative technologists or design engineers. The report also recommends building cross-functional product teams composed of both designers and developers. Also important is using highly agile development tools that can be used by both developers and designers.

Read more about Forrester analysis of mobile app development trends.

Read a recent Solutions Review article about agile development.