One of the most important keys to manufacturing success is moving to Industry 4.0, powered by IoT, big-data analytics, smart factories and other technologies. Low code software can help manufacturers build apps quickly that can leverage and integrate these technologies.
A Gartner report points to many real-world examples of the benefits of Industry 4.0, including an automaker using autonomous devices to reduce inventory storage by 60 percent, and a factory that can manufacture and deliver a product within 12 hours of receiving the order.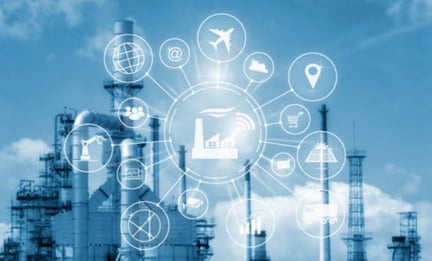 The pandemic has accelerated the need to use Industry 4.0, says a study from Plex Systems, which found that "83% of manufacturers say the pandemic has made adopting smart manufacturing technologies and processes a priority."
But wanting to get to Industry 4.0 is one thing. Getting there is another thing entirely. Low-code/no-code development is the ideal way to implement it says the blog post, "Fast Track to Industry 4.0: Low-Code Development in Manufacturing." Following are four of the most important reason to use low-code/no-code for Industry 4.0, according to the blog.
Faster Development and Implementation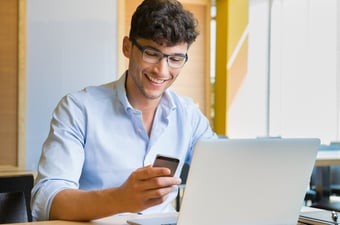 Manufacturing development projects can be extremely complex and require a tremendous amount of code to be written. Low-code/no-code can solve the problem. The blog post notes: "Faster development is the main advantage of low-code solutions. The typical development life cycle may extend for months or even years, depending on the complexity of the project. Coding consumes a large portion of the life cycle, as developers need to write thousands of lines of original code, which also involves frequent testing."
Low-code development takes away much of the coding requirements, "leaving the developers and engineers to focus on the required business logic of the software," the post says.
The result, according to the blog: "Shorter development life cycles also lead to increased business agility. Businesses can adopt new technologies and processes with less effort, allowing them to quickly respond to new opportunities, such as changes in demand for products or the rapid development of a new product."
Integrating Legacy Systems with the Newest Technologies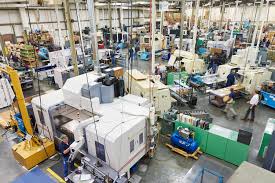 The blog post explains: "Low-code development platforms are often compatible with both legacy systems and the latest technologies. Businesses can use low-code platforms to bring their legacy systems up to speed with the rest of the industry."
That means cloud computing, machine learning, AI, big data and more can be easily connected directly to existing legacy systems. In the words of the article, doing this "provide endless possibilities for manufacturers."
Eliminating the Use of Outside Consultants and Engineers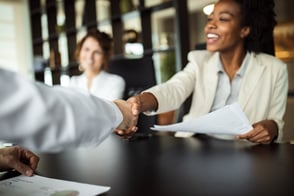 Because of the complexity of Industry 4.0 projects, outside consultants are often brought in. With low-code/no-code that can be cut back drastically or eliminated. The post says: "Low-code platforms allow companies to focus more on delivering business value and less on writing code, often without much outside assistance. Instead of bringing in an external consultant or vendor for every software-related change, internal staff can often build and test the software themselves. The ability to develop applications in-house saves even more time, energy, and money."
Lowering the Barrier to Entry for Industry 4.0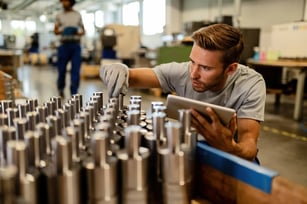 Industry 4.0 offers dramatic benefits to manufacturers. But the upfront and ongoing costs to use it can be high. Low-code/no-code can significantly reduce them. The article concludes: "The use of LCDPs helps lower the barrier to entry for manufacturers that want to use the latest technologies. The upfront and ongoing costs are lower. The deployment time and challenges of implementing new systems are also reduced. With easier integration and lower costs, manufacturers of all sizes can use LCDPs to begin the transformation to smart manufacturing processes."
The Ideal Low-Code/No-Code Platform for Industry 4.0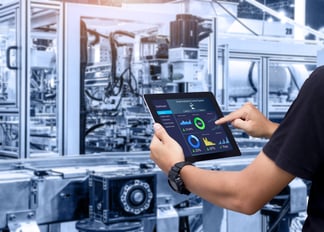 Alpha TransForm is ideal for resource-constrained manufacturers looking to digitally transform their businesses and begin to leverage IoT, analytics, AI and more.
Alpha TransForm quality management software helps quality, inventory or production teams craft online or offline mobile apps in minutes, that utilize the latest mobile features (photos, GPS, time/date stamping, bar code scanning, voice recording, etc.) for fast, accurate data capture on the manufacturing floor or in the warehouse.

Manufacturers can pay a low monthly subscription and easily craft all the apps they need - or mobilize their existing paper forms processes - and have them running in a secure cloud in days -- without a capital expense or fighting for IT resources. And Alpha customers benefit from free apps, like the Gemba walk template, 5S Audit template, and non-conformance report template.
Learn more about Alpha TransForm, manufacturing template apps and a free-30-day trial.