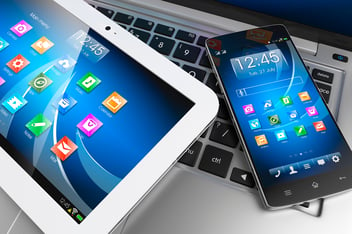 With 2017 upon us, it's time to make your plans for mobile development this year. To help you make sure you've got the right development and marketing strategy, we've rounded up seven mobile facts you need to know. (We picked what we feel are the top 7 points from a longer blog post by Ramona Sukhraj with even more facts to help you --- 31 mobile marketing statistics to help you plan for 2017. So if you want more details, head there.)

3,000 companies around the world handle their mobile challenges with Alpha Anywhere.

For two more articles on 2017 mobile app predictions you should know, read: "'Write-Your-Own-Apps' (By Citizen Developers) Is the Next Big Trend" , "Mobile Will Eat the World in 2017, Says Forrester", and "Why Artificial Intelligence Will Be Big in Mobile App Development 2017."