Most everyone knows there are plenty of benefits for hosting your enterprise solution in the cloud. But what are the top reasons for moving away from data centers to managed services, cloud services and cloud-based hosting solutions?
An IDG survey of CIOs, CTOs, VPs, directors, IT architects and managers across a wide range of industries and company sizes has the answers. Here are the seven top reasons it found for moving to enterprise level, high-performance hosting.
Disaster recovery was cited by 67 percent of all respondents. The report says, "Sometimes, the worst happens. Improved disaster recovery capabilities, including the economic resources to replicate content in multiple locations, helps organizations get their crucial solutions running as soon as possible after an emergent situation."
Data availability was cited by 55 percent of respondents. The report notes, "Organizations need to access their mission-critical information where and when they need it — as soon as they need it. Increased uptime of their service can lead to 24/7 data availability."
Cost savings was also cited by 55 percent of respondents. The reason? "Hosting software solutions on premises carries more than just risk; it carries operational cost. Hosting in the cloud reduces operational costs, including staffing, overtime, maintenance and physical security."
Incident response was cited by 45 percent of respondents. The report says, "Larger scale systems can develop more efficient incident response capabilities and improve incident response time than smaller, in-house systems can offer. As seconds tick by, compliance fines can increase along with end-customer dissatisfaction."
Security expertise was cited by 41 percent of respondents. Combined with the interest in incident response, this shows how important cloud security is to enterprises. The report says "Organizations that provide hosted solutions constantly evaluate and evolve their practices to protect their customers' data. Their customers can take advantage of this aggregated security expertise to improve their own operations."
Geographical disbursement was cited by 37 percent of respondents. The report says, "Local network problems are less likely to influence performance and reliability. Having data stored — and backed up — in geographically diverse locations protects organizations' solutions and data."
Expert access was cited by 29 percent of respondents. The report says, "The best hosted software solutions employ top-notch security savants. Their customers have access, through their providers, to these specialists who deal with specific security threats and concerns."
How to Move to the Cloud Now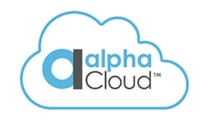 If you're looking to move to the cloud, consider the Alpha Cloud app hosting environment. It takes care of installing and maintaining server software needed to run your Alpha Anywhere applications, allowing you to focus on building your business applications.
We know that you may need to move your deployments to the cloud, and that takes one kind of expertise. And we also know you may want to redeploy your applications on a different cloud platform (for example moving from virtual machines to containers or even to Kubernetes), and that takes another set of skills.
Those are good reasons to move to Alpha Cloud. On Alpha Cloud, the deployment is managed for you automatically with self-service dialogs. And Alpha Cloud removes the need to hire or train cloud experts to get there.
Alpha Cloud is elastic, so scales as needed, and automated so no manual work is required to use it. It's highly reliable, with redundancy and fail-over; its shared resources make it possible to spread out the workload among multiple data centers and servers. It's self-service as well, so you can get it immediately.
View more details on Alpha Cloud and affordable hosting plans.