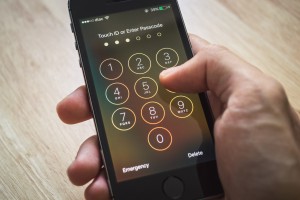 Why are companies are turning to Platform as a Service (PaaS)? Here are 7 PaaS benefits driving the move.


Why are companies turning to Platform as a Service (PaaS) as a way to solve real enterprise mobility problems? Here are 7 PaaS benefits that are driving the move.

It's no secret: Enterprises can't build apps as quickly as they need, and spend far too much time maintaining them. As evidence, a new Gartner survey, "Survey Analysis: The Mobile App Development Trends That Will Impact Your Enterprise in 2017," found that "More than a quarter of enterprises globally have not built, customized or virtualized any mobile apps in the last 12 months."

Increasingly, enterprises recognize they need to do something to change that, and fast. So many of them are turning to Platform as a Service (PaaS) as a way to solve the problem. A Gartner report, "Magic Quadrant for Enterprise High-Productivity Application Platform as a Service," notes: "High-productivity, or rapid application development and deployment, platform technology in the cloud is growing swiftly as enterprise IT increasingly exploits cloud-based tooling with reduced skill requirements."



Why turn to a PaaS? There are plenty of reasons.

Following are seven of the top

Platform as a Service (PaaS)

benefits as outlined by InformationWeek.


Faster deployment With PaaS, you can deploy your application infrastructure extremely quickly. InformationWeek explains, "With a few clicks of a mouse on the PaaS management interface, brand new instances can be deployed in a matter of seconds. Then it's a matter of installing the software and configuring it exactly the way you want."
A more predictable OS and middleware environment. No need to worry about flaky, undependable or changing OS and middleware. That's because it's all taken care of by your service provider. InformationWeek says, "This is especially true if the alternative is using a private data center, or IaaS manually administrated by in-house staff."
Multiple PaaS options. With PaaS, it's not one size fits all. In fact, it's the opposite. Typically, PaaS providers target niche markets. So you'll find PaaS offerings aimed at mobile app development, big data, APIs and many others.
Run applications the way you want. PaaS eliminates the need to handle underlying infrastructure, but still gives you absolute control over how to run your applications. Notes InformationWeek: "It allows administrators precise control with no sacrifices."
You get a wide range of tools for developers. PaaS uses containers, and so can offer a wide range of development tools in container instances. Says InformationWeek: "It's all a matter of finding the specific tools your organization needs -- then deploying those tools within PaaS."
You get service level agreements (SLAs). PaaS providers typically offer uptime guarantees, which "helps ensure your systems are running optimally around the clock," in InformationWeek's words.
It helps developers and IT infrastructure support teams. InformationWeek notes, "PaaS gives developers the right controls, without the ability to alter any underlying OS, middleware, or infrastructure configurations." And IT infrastructure teams need only "hand the keys over to your developers and let them run their own PaaS."
Read InformationWeek's take on the benefits of PaaS.

Alpha Anywhere is a great match for any enterprise looking to accelerate its rapid app development. It's particularly well-suited for enterprises, because it offers enterprise-level security, easy data integration, and a low-code approach that lets line of business users and developers easily build mobile apps. Learn how Alpha Anywhere can help your enterprise.

Considering a PaaS for your organization? Read the free white paper, "Build Killer Enterprise Apps: Creating Your Mobile Strategy and Selecting a Platform."