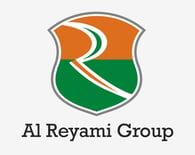 Al Reyami Construction Equipment Rental rents out a wide range of equipment including compressors, generators, portable cabins, containers and other construction equipment. It is based in the United Arab Emirates (UAE), and operates in several other countries, including Saudi Arabia, Oman, Qatar, and India.

It was using a Windows-based Enterprise Resource Planning (ERP) system built using Visual Basic 6. But the system had significant problems. Reports created in the different offices could not be automatically combined and so the work had to be done by hand. And whenever the server's settings were reset, the ERP system required that all of the company's 50 Windows machine be reconfigured.

To solve the problem they turned to Alpha Anywhere, a low code development platform, because it requires less code than other tools, is easy to learn, and lets the company build a powerful enterprise mobile solution.

Even though Alpha Anywhere is easy to use, it has very powerful features," says Sajil Sidharthan, Al Reyami Construction's Equipment Rentals Systems Manager. "You can build extremely sophisticated applications with it. The ability to write cross-platform applications was an important reason we chose it. We'll also be building mobile applications --- and we plan to make use of its offline features as well."

Using B-Whizview

The Alpha Anywhere-created system, called B-Whizview, is the company's enterprise-wide system for invoicing, financial management, inventory, human resources, and more. It will work with the company's offices in multiple countries. Alpha Anywhere will be used to build future business-to-business and business-to-employee mobile applications.

The company saved tens of thousands of dollars in development costs and software licensing costs by using Alpha Anywhere. In addition, by using Alpha Anywhere, the company was able to develop the application two to three times faster than if it had used another method, Sajil says. It only required two people to build it.

Reports no longer need to be manually created from reports from multiple countries. It can all be done from right within the Alpha Anywhere-created system. Sajil says that the system may save between 100 and 150 man-hours per month in just a single office.

"Alpha Anywhere has helped us tremendously," Sajil says. "We expect to get even more benefits because we've only explored between 20% and 25% of what the software can do."

For more details, see the full case study here.
Keep your construction workers safer with our Workplace Wellness app and Toolbox Talk app.