[caption id="attachment_14922" align="aligncenter" width="720"]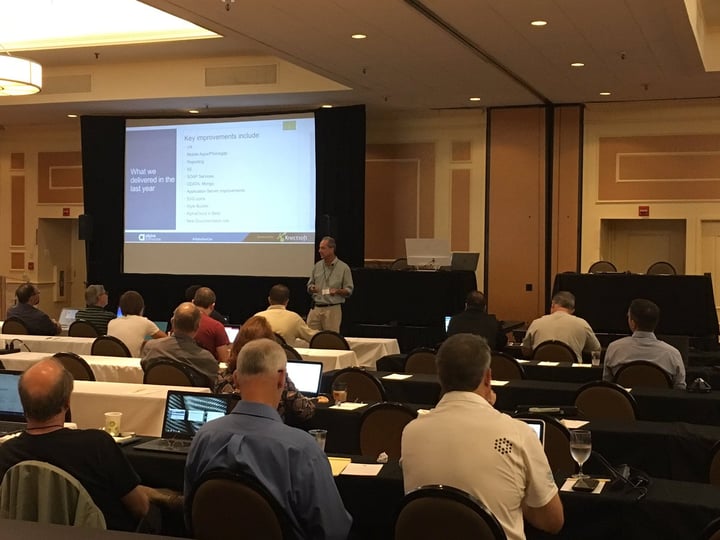 President Selwyn Rabins presenting at Alpha DevCon 2016.[/caption] Day 2 of Alpha DevCon 2016 began with the highly anticipated Alpha Anywhere Product Roadmap presentation from President Selwyn Rabins. Rabins reviewed the advancements made this year and previewed future product capabilities the Alpha engineering team is working on, including integration, UI experience IIS, app distribution and mobile forms development. In onsite conversations, customers expressed excitement about many of the roadmap items, particularly around speed of development: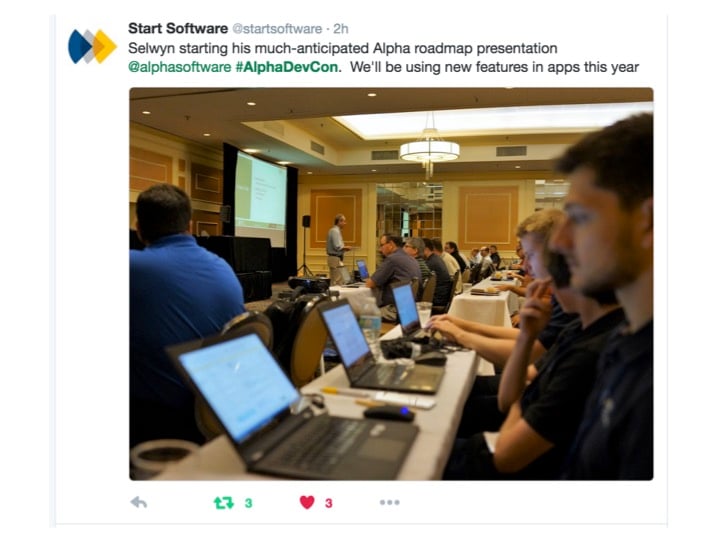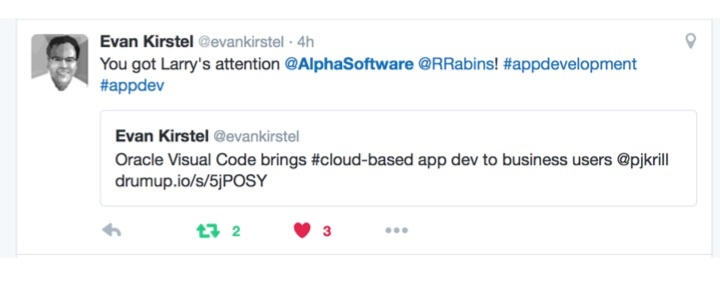 Vice President of Sales Morris Porter then presented customer awards for the long-standing customer and farthest international traveler to the conference. Dan Bricklin then took the stage with some members of the engineering team to showcase new features in mobile development, including a deeper dive into usability and mobile optimized forms. This afternoon, technical sessions on design, stylizing apps, cloud deployment and troubleshooting will continue. Simultaneously, customer case studies running next door will include a government inspection app, a zoological app and a sales app. The technical and case study sessions continue tomorrow, when we'll share our product roadmap and end the day with networking/birds of a feather celebration tomorrow night.
Thanks to all our customers who are making this a valuable experience for each other and the Alpha Software team. We're learning as much from you as you're learning from us!
A recap of yesterday. Read about Tuesday's training session. For the Alpha DevCon agenda and details for the rest of the week.