Alpha DevCon 2020 took place the latter half of this past week. The Friday morning session was kicked off with a keynote from Richard Marshall, founder and principal at Concept Gap Ltd., and a former Gartner analyst.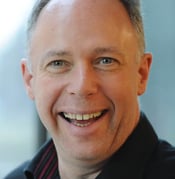 Marshall's keynote, entitled "Forces of Change," discussed the massive change underway in the way we work and the way we build software to support that work. He shared examples of how the pandemic is accelerating both trends and accelerating demand for new technology and technology solutions in new ways.
Richard Marshall outlined the four forces of change -- the workplace, workforce, automation and agility -- and how they're experiencing rapid, massive change. According the Marshall, these four pillars include the use of additional screens, new ways of organizing teams, distributed asynchronous work, and more. The presentation then discussed how low code app development can help influence these four pillars to create "the resilient enterprise."
Below, Richard Marshall shares data showing the large number of companies struggling to become resilient at a challenging time.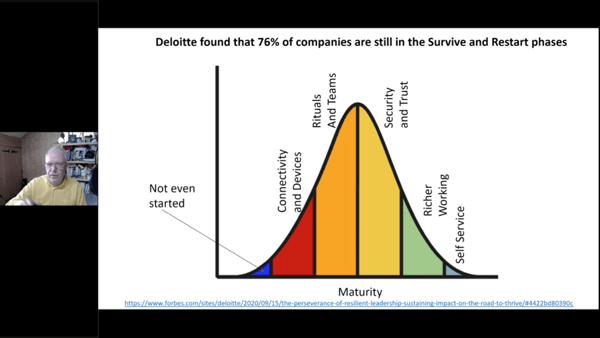 Next, he explains how executive management often doesn't understand how employees actually do their work. As a result, trust between employees and employers has broken down. Marshall goes on to explain how IT can help build models of trust between the people doing the work and the people managing it. Below, he shares a model from the Lego corporation that focuses on building mutual trust between managers and employees.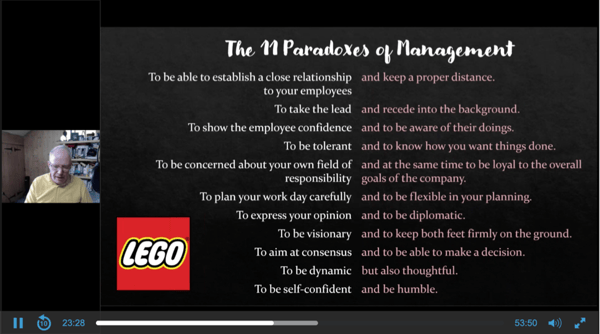 We feel Marshall's presentation includes excellent data and advice for all our customers and are making this DevCon keynote presentation available free of charge for all Alpha Customers at the links below:
---
About Richard Marshall
Richard Marshall has over 30 years of experience in software innovation. Before founding Concept Gap, Richard was a Gartner analyst covering mobile app design and development, where he championed the emergence of key enterprise mobile app technologies. As an entrepreneur, Richard recognized the importance of the mobile app back in 2004 and created a company, Rapid Mobile, that delivered cross-device, highly-usable apps long before they became mainstream. Richard's career has encompassed everything from coding to corporate governance, and he has worked in all phases of product development from initial concept through implementation and on to sales, product management and marketing.
If you're interested in speaking with Richard Marshall about insights for your business, you can reach him at: