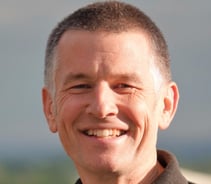 In an increasingly all-digital world, one of the biggest problems faced by lawyers, accountants and those in similar fields is how to make sure communications and documents are kept safe, secure and private. These kinds of documents and communications are among the most coveted by scammers and hackers, and they're constantly trying to come up with ways to get their hands on it.
Keeping something safe and private can require so many complex technologies and steps, that people simply don't use them. So they resort to simple technologies like sending private documents and information over email. And that is a hacker's dream.
U.K.-based Start Software had a better idea – create a service that is both easy to use, and also extremely secure. And to do that, the company turned to Alpha Anywhere and Alpha Cloud to build Alpha Legal. Alpha Legal offers secure forms, messages, document sharing and more. It's aimed at accountants, solicitors, will writers and estate agents and secures client communications, allowing advisors to exchange sensitive and personal information with their clients with confidence.
"The spark for Alpha Legal came from recent cybersecurity work I've been doing," explains Robin Bennett, Director of Start Software. "I'm on a cybersecurity panel at the Institution of Analysts and Programmers and have been consulting in cybersecurity for a while. One of my clients lost their business because their email server was compromised and emails hacked to change bank account details, the result of which was nearly one million pounds being sent to the wrong accounts and, ultimately, the failure of the business."
Alpha Legal, he says, solves the problem. It "secures client communications. Instead of emailing (which isn't secure), Alpha Legal enables information and documents to be safely exchanged between advisor and client. It is also really, really easy to use for the consultant and their client."
Alpha Legal's biggest benefits he says, are "Security, ease of use and affordability. Specifically, forms are easy to send and easy to complete; documents can be shared with one-click; e-signatures can be added to documents and clients can sign on their mobile or tablet."
Alpha Legal is available now in the U.K., with Australia and New Zealand next with the US to follow.
Bennett chose Alpha Software's low-code development tools to build the service, he says, because "Alpha Anywhere is such a rich development platform that nothing has proved to be impossible to deliver. Alpha Legal looks fabulous, is full of features and it can integrate with anything with an API. Deploying to Alpha Cloud means that we have a scalable, robust and – most importantly – secure platform to drive our business forward. If you are looking for an enterprise-strength low-code app development platform, look no further than Alpha Anywhere."
Developers can take a step-by-step tutorial on how to build a mobile app and build apps for free with Alpha Anywhere Community Edition.