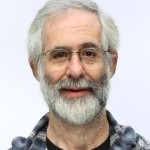 For our Boston area followers, we wanted to alert you to an upcoming event that Alpha Software CTO Dan Bricklin will be speaking at:

Unconventional Thinking: How Neurodiversity Benefits the Tech Community:

On April 5, From 6 p.m. to 8, Cambridge Innovation Center will be hosting a talk on the intersection of neurodiversity, unconventional thinking and the tech community. The event will explore the intersection of Asperger and other neurodiverse profiles in our tech communities. Dan Bricklin, CTO of Alpha Software and "Father of the Spreadsheet," along with a line-up of other creative minds will look at the past, present, and future of unconventional thinking in our workplace. It is free to attend.

Date and Time:
Wednesday, April 5, 2017
6pm - 8pm EDT

Location:
Cambridge Innovation Center, 1 Broadway - 5th Floor Venture Cafe
Cambridge, MA


View more details and register. We hope we'll see you there!