Investing in mobile apps and mobile websites is a great move for your business. Engaging more customers on mobile devices can help increase user engagement with your company, products and services. Going digital can also help your organization reduce costs.
Perhaps you haven't yet made the jump to building a mobile app. Your business is doing fine. Why, you think, should you create a mobile app for your business? Why spend the time and money if your company doesn't seem to need one?
Mobile applications offer plenty of advantages for your business, no matter what it is. Following are the four main reasons your business needs mobile apps.
Benefit #1: Customer Value and Convenience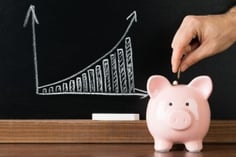 Mobile apps offer your customers and potential customers a great deal of added value, and plenty of convenience. This encourages customer loyalty.
Mobile apps are particularly useful if you have a loyalty program or are considering starting one. The Forbes article, "Here's Why Your Business Needs Its Own Mobile App," recommends "How about digitalizing that loyalty program you have in place? Instead of sticking to the old point-collection card, make it possible for your customers to collect their rewards via your mobile app. The result? More downloads and more return customers."
In today's world, where time is perhaps people's most valued resource, everyone is looking for convenience. If your customers can interact with your business with as little effort as possible, they're more likely to turn to you rather than a competitor. Entire online empires have been built on little more than convenience. The article, "7 Advantages Of Mobile Apps For Your Business in 2021," points out that the thriving business OpenTable is built entirely on the convenience factor, letting people make reservations at restaurants with a few clicks, instead of having to pick up the phone.
Benefit #2: Build a Stronger Brand

Mobile apps are an ideal way to build stronger brands. The article, "Why your brand needs a mobile app: A complete guide" notes, "Utilizing the benefits of having a mobile app devoted to your brand enables you to create long-term brand awareness… Mobile apps make it easier for users to communicate with your company and build trust with your brand. This can be great for your performance metrics. According to eCommerce marketing platform Yotpo, 59.5 percent of consumers are likely to sign up for a loyalty program if they love the brand, while 36.5 percent of shoppers spend more on products as a result of brand loyalty."
Benefit #3: Improved Customer Relationships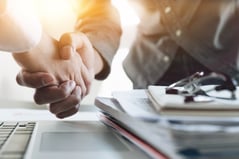 Getting new customers is only the first step for a successful business. Just as important is keeping those customers. And that means you need to improve your customer relationships. You can do this by developing a mobile presence and serving those app users with compelling offers and value.
Mobile apps are an ideal way to do that. The article "Improve Customer Service With Mobile Apps" explains, "Customers increasingly expect to be an active participant in a company and an easy way to allow for this exchange is through in-app feedback forms. In-app feedback allows the user to provide feedback via the app, which gives companies an opportunity to have a more personal exchange with the customer. For those companies new to the idea of mobile apps, think of in-app feedback as the equivalent to live-chat on your website. It allows you to gather feedback, solve problems, and develop meaningful relationships. A big benefit to providing in-app feedback is giving the customer a private way to make a complaint to the company, rather than publicly sharing their problem across social media."
In addition, companies can also engage customers with new offers or company updates using push notifications. Companies can also leverage gamification by rewarding customers, such as awarding loyalty points for logging their location when they're in a store using built-in device features on the app.
Benefit #4: Create New Streams of Revenue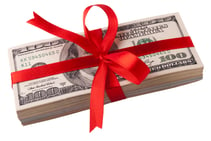 Mobile apps can create entirely new revenue streams. There are countless ways they do it. The article "6 Mobile App Monetization Strategies" note that in-app purchases "essentially makes your app another sales channel." It adds, "In-app purchasing options can range from selling goods and services, to installing paywalls that unlock new content or features within the app. Experiment with different offerings to see what your mobile customers respond to best." Other new app-based revenue streams include subscriptions to your service, ads and sponsorships.
One final note: If you've decided it's time to build a mobile app, you'll need the best mobile app development software and best mobile app development platform. Make sure to perform due diligence when selecting your software.
Build Mobile Applications with Major Advantages

Alpha Software checks all the boxes for those looking to buy the best mobile app development platform. Alpha Software products are ideal for companies of all sizes that want to build powerful mobile applications for their business.
Alpha TransForm helps business users craft mobile forms and field apps in minutes. These apps can work with or without a WIFI or cell signal, and take advantage of the latest mobile features (camera, GPS, etc.) for fast, accurate data collection.
Alpha Anywhere is a complete low-code application development platform that can build desktop, web and mobile applications of any complexity. The platforrm speeds development work for IT professionals, by doing routine code for developers and by easily accessing and integrating with any database or web service. The software also delivers mobile applications with enterprise grade security and robust offline functionality.
Have questions about how mobile apps can benefit your organization? Contact Alpha Software at 781-850-4600