This past week, Alpha Software Corporation was named to the Boston Business Journal's Largest Mobile Technology Companies List for 2015. As mobile technology continues to heat up, especially in the Greater Boston Area, we are honored to be ranked No. 13 on this prestigious list.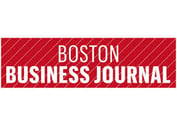 Inclusion on this list is a testament to the recent growth we have experienced both in new hires and new customers, who have recognized the value of Alpha Anywhere to speed the development and deployment of enterprise mobile apps.

This honor follows several recent recognitions for Alpha Software and its Alpha Anywhere rapid mobile app development and deployment technology. AlwaysOn named Alpha a 2015 OnCloud Company to Watch, and InfoWorld awarded the platform 8.5 out of 10 stars for its ability to deliver offline mobile apps, and TechTarget recently recognized Alpha Anywhere as its "Product of the Month."



Check back on our blog and resources page for further innovation from Alpha. We have already had an exciting start to 2015, and have a lot planned for the coming year. Being named as one of the area's largest and best mobile technology companies is just a hint at the exciting new things to come!