When Arnie Oseland had to decide what development tool to use to build and launch his SaaS (Software as a Service) business Cloud Practice Accounting, the choice was an easy one: He chose Alpha Software. Oseland had used PHP to create the earliest beta of his SaaS offering, and he recognized quickly that it wasn't up to the task.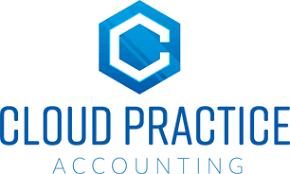 A user of Alpha software for more than three decades, he knew the power of the Alpha platform. Choosing Alpha over a home-grown solution or another development platform was a no-brainer, he says.
"Cloud Practice Accounting is a cloud-based solution for CPA businesses. But from the beginning, the strategic plan was that once we launched it and made a dent in that market, we'd launch SaaS applications for other industries, such as the legal and medical ones.
"I did an evaluation of development tools in the marketplace, and Alpha was the best one out there, because it would allow us to easily reuse the work we did for the CPA solution."
Alpha, he says, made it easy to quickly build Cloud Practice Accounting, because it allowed his development team to create it filling in templates rather than having to write complex code. And those templates, he says, could be reused for building other SaaS applications.
He cites a host of other benefits as well.
"It interfaces directly with a lot of other technologies, including cloud services and other new ones," he says. "It works well with Microsoft SQL Server as well as MySQL. We have plans to build mobile apps, and Alpha supports that.
"In some situations our customers might be in places where the Internet isn't available, and Alpha supports offline access. It integrates with security tools. We need to have Customer Relationship Management (CRM) capabilities, and Alpha lets us build it. We don't need to do all the tricky programming to do all that. Alpha does it for us."
He adds, "It does an awful lot of the heavy lifting for us. If we were to develop our SaaS offerings ourselves from scratch, I would have to hire a number of additional specialists. I would have had to double the size of my team to do things that I take for granted with Alpha."
In conclusion, he points to one final, overriding benefit.
"The clincher for me was Alpha's support," he says. "I've been in the business since about 1970 and worked with a lot of software companies. I've never experienced another software company that would go so far in resolving problems. I'm amazed at the availability of Alpha high-level executive and technical support. Their support is the best I've ever experienced. It's phenomenal."
How to Move to the Cloud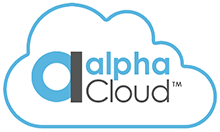 Alpha is ideal for building SaaS applications, as well as for any company that wants to use the cloud to run their applications. Alpha Cloud takes care of installing and maintaining server software needed to run your Alpha Anywhere applications, allowing you to focus on building your business applications.
We know that you may need to move your deployments to the cloud, and that takes one kind of expertise. And we also know you may want to redeploy your applications on a different cloud platform (for example moving from virtual machines to containers or even to Kubernetes), and that takes another set of skills.
Those are good reasons to move to Alpha Cloud. On Alpha Cloud, the deployment is managed for you automatically with self-service dialogs. And Alpha Cloud removes the need to hire or train cloud experts to get there.
Alpha Cloud is elastic, so scales as needed, and automated so no manual work is required to use it. It's highly reliable, with redundancy and failover; its shared resources make it possible to spread out the workload among multiple data centers and servers. It's self-service as well, so you can get it immediately.
Get more details on Alpha Cloud, including new summer 2020 pricing packages.