Innovation Continues in Alpha Anywhere, New Features for Building Offline Capable Mobile Applications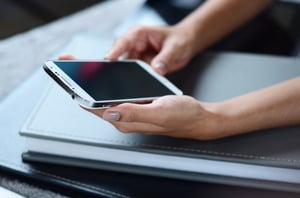 As we continue to add features to Alpha Anywhere 3.0 on a regular basis, we are extremely excited to give you a first look at an upcoming feature: offline image capture in mobile applications using HTML5 / the device camera. Offline access is a must for enterprise apps. Provisions for caching data offline enables users to use your application anywhere.

With the release of Alpha Anywhere 3.0, we introduced the ability to build robust offline-capable mobile database applications - full transactional back-end systems of records, intelligent conflict resolution, data persistence and much more—without adding any incremental time or cost to development.

Since then, we have continued to build upon this foundation, which Forrester Research calls "a robust solution for HTML5 implementations," continually adding new offline application features for our customers. Now you can create offline capable applications that include the ability to capture images using the camera on the device. When the app is running on a device that does not have a camera, the image to use can be selected from the file system.