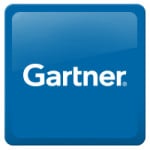 In 2015 and over the next few years, mobile development and apps will undergo dramatic changes, including drastically shorter development cycles and new mobile app development techniques that will completely displace traditional approaches. So finds a research note recently published by Gartner, titled "Predicts 2015: Mobile Apps and Development," which also offers recommendations for how to get the most out of mobile apps over the next several years. This is good news for enterprises who need to mobilize their workforce to keep up with the demand in the mobile market.

One surprising finding was that the mobilization of applications is still in its infancy. The average number of apps developed per company to date is fewer than 10. But it won't stay that way long. The report finds, "The drive for pervasive access to information on the part of consumers and enterprise employees continues to accelerate, with the near ubiquitous availability of adequate bandwidth and rapid increase of smartphone and tablet adoption making mobile applications one of the top priorities on a CIO's priority list."

The future is clearly rapid deployment, Gartner says: By 2017, it predicts, "the average update cycle for internally developed mobile applications will be less than two months." By that time, a full half of all of today's current mobile enterprise apps will be completely rewritten, it also says.

However, even though enterprises will place a greater focus on gathering data from mobile apps, they won't be making use of what they gather. It predicts that by 2017 90% of all enterprise apps will gather usage data, but less than 5% of organizations will actually make use of the data.
Mobile Development Recommendations from Gartner
In the research note, Gartner doesn't just predict the future, but makes recommendations as well. At the top of the list is build a separate app-development-focused team as part of a mobile "center of excellence." It also says that enterprises should "Employ operational and performance analytics for all mobile apps to create a feedback loop that ensures constant iterating of the apps."

As for development tools, Gartner notes that new tools are emerging for rapid development, both as standalones and as part of vendors' development and configuration platforms. Gartner recommends that you take advantage of that, and concludes that it is particularly vital is for enterprises to "Build a flexible mobile app integration framework, and use it for all new app projects."

Rapid Mobile Development with Alpha Anywhere
Alpha Anywhere is a low-code development platform that enables you to rapidly build and deploy enterprise-level cross-platform mobile applications. With built-in support for offline data cache and data integration with popular database technologies, build custom business applications that meet your company's need in the fraction of the time required for traditional application development.