Enterprises looking to transform their company using digital technologies must use mobile as the leading edge of company-wide transformation, or they risk failure. So concluded Holger Fritzinger, Vice President, Head of Solution Management, Mobile Apps and Platform with SAP, and Milos Dobranic, Director, Business Intelligence with Maple Leaf Foods, at a session of the Digital Transformation Online Summit, titled "Enterprise Mobility As the Face Of Digital Transformation."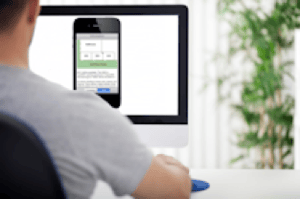 The Enterprise Mobility Exchange covered the session in its article, "The Role Of Enterprise Mobility In Digital Transformation." Fritizinger, the article says, highlighted the following four facts that emphasize just how important mobility is for digital transformation:
82% of executives agree that mobile technologies are the face of digital transformation.
80% of executives believe workers cannot do their jobs without smartphones.
70% of access to enterprise systems will be done via mobile devices by 2020.
62% of employees delay completing tasks that require them to log into multiple systems.
---
82% of executives agree that mobile technologies are the face of digital transformation.
---
Fritzinger also pointed out that in order for mobile to fully transform an enterprise, businesses need to be fully mobile-mature. In order to achieve that maturity, he says, enterprises need to keep in mind these four attributes:
Strategy: Enterprises must set up the right organizational structure and objectives for their transformation, notably, including the business results they're looking for.
Mobile mindset: Enterprises need to cultivate a mobile-first culture and skillset.
App portfolio: Enterprises have to write the right mix of mobile apps, including customer-facing employee-facing ones.
Technology: Enterprises have to have the right platform and infrastructure so they can innovate using the latest mobile trends.
All that may sound a bit theoretical, so Maple Leaf Foods' Dobranic detailed how his company was able to transform itself using a mobile-first approach. It built a cloud-based mobile app that allowed employees to perform important SAP transactions wherever they are, as well as access Office 365.
Supervisors were able to work at any location and interact more meaningfully with remote workers. Perhaps most important was that they were able to spend 90 extra minutes a day on the production floor, to help build a better team and ensure production goes smoothly. They were each given an iPad to allow them to process orders anywhere, and to troubleshoot production issues.
Then end result, according to the article: "Transcription errors were eliminated, there were quicker resolutions of incidents, there was less downtime, and the company achieved greater product quality. With the new app and the iPad, the production supervisors were able to work anywhere, they made better informed decisions, and they devoted more time to coaching workers."
The Importance of Mobile to Digital Transformation
Enterprises cannot downplay the importance of mobile technology and mobile to digital transformation success. Putting better mobile apps in the hands of frontline workers has great impact. One Forbes Insight study found that "43% of executives in organizations with high levels of digitally empowered firstline workers report excellent progress in their digital transformation efforts, versus 21% of executives with few digitally empowered workers." Read more stats from the Forbes Insight study and why mobile apps for firstline workers are the key to digital transformation.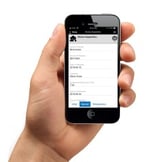 The Best Platform to Aid With Digital Transformation
Alpha Software built Alpha TransForm to arm both developers and line of business users with a mobile app development tool for digital transformation. Alpha TransForm allows users to craft online or offline mobile apps in minutes that utilize the latest mobile features (camera, GPS, etc.) for fast, accurate data capture (think patient intake forms, inspection forms, claims forms, etc.). Learn more about Alpha TransForm, test drive a sample app or build your own app for free.