One of the largest animal feed manufacturers in the UK, Lloyds Animal Feeds, has just gone live with the "Greenfield" ERP system from Start Software, built on the Alpha Anywhere development platform.

Lloyds has five production plants around the UK and has a turnover of approx. £160m (approx. $205m US) serving their farmer customers around the country with a huge variety of quality animal feeds. Lloyds produces and delivers more than 12,000 tons of manufactured feed each week delivering direct from plant to farm using their fleet of delivery trucks.

The entire business process is managed by the Greenfield ERP system, including:

- customer contact management
- sales order processing
- product design and labelling
- delivery scheduling & logistics
- invoicing and customer payment processing.

Greenfield operates as a multi-company, flexible platform which will enable Lloyds to increase the number of production facilities and group companies as their business continues to expand.

There are other benefits for Lloyds's customers. They can now access a secure web portal (including two-factor authentication) for easier management of their account with Lloyds, and poultry farm partners can use the portal to input data about egg production directly into the system. Future enhancements will make use of the Alpha Transform mobile data collection platform.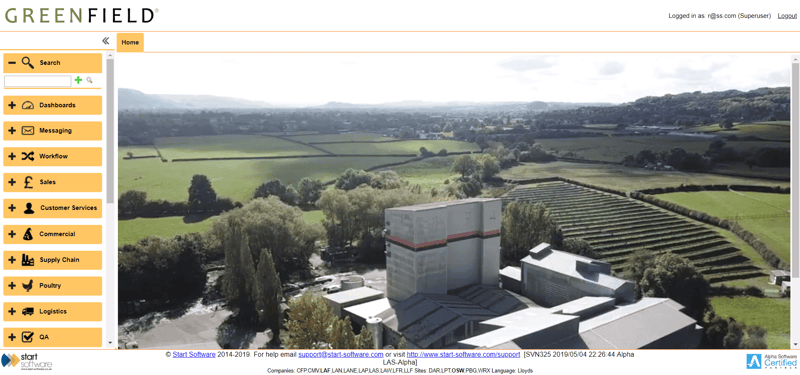 Need to build enterprise software for your business? Build Apps for free with Alpha Anywhere Community Edition.