In the post-COVID world, mobile devices will be king. For one thing, they're well-suited for remote work. And in a work world that will require social distancing even in the office, tablets are an ideal solution. Developers are now tasked with building more apps for those tablets.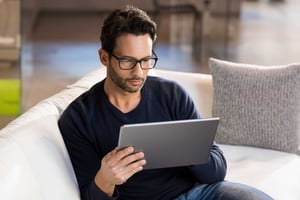 Business tablets are well-suited for enterprise mobility. Whether it's an iPad Pro, Microsoft Surface Pro, or Android tablet, business tablets are a perfect form factor to combine business mobility with computing power and ease of use.
Growing Need for Tablet Apps
As a result, the market for enterprise tablets is expected to see dramatic growth in 2021 and beyond. So concludes the VDC Research report, "The Global Market for Enterprise Tablets."
The tablet research report starts off by noting that before COVID-19, the global enterprise market was undergoing dramatic changes. Then, it says, "COVID-19 turned everything on its head."
In 2019, the report finds, the rugged tablet market had reached $1.2 billion. Thanks to the pandemic, the market is expected to contract in 2020. But after that, it says, "VDC expects a strong rebound in 2021."
That's because "Tablets are increasingly important for today's enterprise workforce – especially mission and business critical frontline workers across industries as diverse as energy and utilities to retail, first responders and transportation/logistics."
Rugged Tablets
The traditional rugged tablet market, the report concludes, focuses on Windows tablets. It has become a "Windows-first market accounting for approximately 80 percent of demand overall and 90 percent of the fully rugged segment."
The rugged slate market overall will total some $1.06 billion by 2024. That will be a big jump from the $796.8 million to be spent in 2020. That's a contraction of about 13 percent from 2019, thanks to COVID-19.
As for the rugged 2-in-1 detachable market, it reached $310.5 million in 2019, mainly due to Panasonic's Toughbook CF-33 and CF-20 models. The report concludes, "The rugged 2-in-1 market is forecast to grow by a CAGR of 4 percent through 2024 with COVID-19 pressures creating near-term headwinds in 2020."
Tablet App Trends Developers Should Watch
What other trends should developers be watching around tablets? Among the report's other conclusions are these tablet trends:
For rugged tablets the display "sweet spot" size is 10 to 11 inches.
By 2024, more than 60 percent of rugged tablets will be cellular enabled. That's compared to less than 50 percent in 2019.
5G demand for rugged tablets will be "nascent" until 2021/2022, when it will pick up significantly in many markets.
One of the most important use cases for consumer-grade tablets include retail applications like point of sale. Others are customer-engagement applications in retail and hospitality, field service applications and more.
Advice to Developers
The latest data shows tablets will be increasingly popular to business. Enterprise developers should expect more requests for business apps that work on tablets. Development firms and independent developers can also bring in new revenue streams or land new projects if they explore tablet app needs with new or existing clients.


---
What's the Best Platform For Building Tablet Apps?
Tablets are only as useful as the apps written for them. To prototype and write the best apps, you need a great mobile app development tool.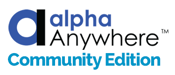 Alpha Anywhere Community Edition is a free app builder. The award-winning low code development software runs on any mobile device or the desktop and build offline apps out-of-the-box. Developers with or without mobile development experience can download a license for free, build and test at their own pace and simply deploy to cloud at affordable rates when they're ready to publish apps.
First time mobile developer? Learn how to build mobile apps.