In a new report out from Gartner, "The Enterprise App Explosion: Scaling One to 100 Mobile Apps", analyst Adrian Leow discusses how increasing sales of mobile devices will fuel demand for high performing, easy to use apps. He explains that enterprises must adopt new tools and techniques that will enable them to build all the mobile business apps that these mobile business users will demand. Enterprises will need custom mobile apps that not only improve productivity but provide data security, data integration, and more. Mobile apps need to be developed quickly, as well. Businesses cannot spend years building the mobile applications they need.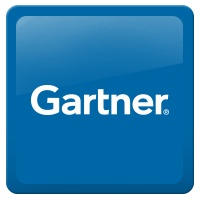 Data in the report indicates that the majority of organizations have developed and released fewer than 10 apps, with a significant number of survey respondents not having released any mobile apps at all. He goes on to say that Gartner predicts demand for enterprise mobile apps will outstrip available development capacity by five to one.

In the report, Leow calls out four best practices for enterprises to follow in order to meet this demand. One of the four best practices he recommends to increase the delivery of apps is for organizations to adopt RMAD tools. Leow explains:

"…Using development tools that can produce apps more rapidly is crucial for enterprises to help bridge the gap between mobile app demand and supply. Significant innovation is driving this market and replacing traditional coding approaches, such as native development tools, with more effective RMAD tools..."

We were pleased to see Gartner recommend this as a key mobile strategy, as Alpha Software was called out at the top of the vendor list in the November Gartner report, "Market Guide for Rapid Mobile App Development Tools." At that time, Gartner analysts Richard Marshall, Nick Jones and Jason Wong highlighted Alpha Software for having RMAD capabilities that could power the increasing range of mobile apps needed by enterprises:

"Alpha Software offers the Alpha Anywhere platform with a wizard-driven development environment for building HTML5 and hybrid mobile apps (in combination with Cordova/PhoneGap)."

Read more about what Gartner had to say about RMAD and Alpha Software.