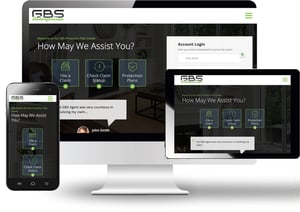 In theory, mobile cross-platform development tools should be the key to mobile application development. The idea is a simple and compelling one: Use one set of tools for creating mobile apps and mobile-oriented Web sites, then deploy the mobile applications to multiple platforms. With cross-platform mobile app development software, application developers could build more custom mobile apps faster without having to pick and choose the platforms they support. Cross-platform support would also enable mobile business apps to reach a broader customer base since apps could run on any device.

But that's only theory. What about actual practice? A survey by Smith's Point Analytics takes a look at the market for cross-platform mobile app development tools, and comes up with some surprising findings.

The topline finding is a signifcant one: The report expects the market for cross-platform development tools to grow to $3.6 billion in 2014, up from $3.2 billion in 2013, an increase of 14%. That may sound sizable, but compared to the previous year's growth it sounds paltry. From 2012 to 2013, the market grew an astonishing 97%, the report finds.

The Good News and the Bad News
The report has both good news and bad news for those interested in cross-platform development tools. It finds that because developers are struggling with some of the tools' limitations, some developers are moving instead toward native app development. The problems with the tools that most developers cite are the "performance of web technologies and access to device level functionality."

The report also found that developers say the efficiencies gained using the tools has dropped in the last year compared to previous years. That erodes the value of the tools in their eyes. Perhaps as a result of this, the investment made the tools per developer has dropped over the last 14 months. The growth of new developers entering the market has slowed as well.

At the same time, a variety of dynamics favor cross-platform tools, the report finds. Because there's a shortage of developers in the enterprise with native app expertise, demand for cross-platform app development tools will increase. In addition, line-of-business managers are increasing their demands on IT for mobile app development, and IT is having a hard time fulfilling them. So app development is moving away from IT departments, and towards the lines of businesses. This will fuel the need for cross-platform tools as well, because those departments are not likely to have people in them with native app development skills.

Cross-platform tools also are adding new capabilities, such as analytics, testing services, back-end services, and entire frameworks. All this may well lead a shift back toward cross-platform tools beyond 2014.