Many businesses are building custom mobile apps to enhance their workforce. The question is, where are these mobile apps being developed? Are businesses creating their own mobile and smartphone apps internally or contracting third party application developers? Stephen Skidmore's recent post in Apperian's blog shares some interesting results from a study of recent trends on where mobile applications are being developed. Republished with permission from Apperian blog.

Written by Stephen Skidmore, Director of Product Marketing at Apperian

While mobile app adoption continues to grow among enterprises, a closer look reveals that internally-developed apps are growing at the fastest rate, achieving double-digit growth compared to 2014, according to a recent study Apperian conducted among more than 300 mobile and IT professionals.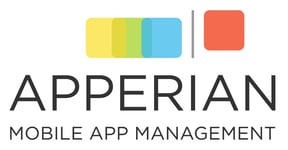 According to the The Executive Enterprise Mobility Report, 60 percent of those surveyed had apps created internally while 35 percent had custom apps created by a third party.

Other key findings from the study reveal:


Nearly half (47%) of respondents say they are investing in apps that support core business processes to increase adoption and drive adoption, compared to 43% that are investing in user interface (UI) and user experience (UX) improvements.
Improved business processes (64%) were cited as the most popular benefit of enterprise apps, followed by increased user satisfaction and competitive advantage, which were each cited by 60% of the study respondents.
Survey respondents reported that productivity apps rank first in having the greatest impact on ROI, followed by field service apps, sales tools, HR, and travel apps, respectively.
There are a few reasons why internally-created apps have become so popular. For starters, developing custom-built apps that are specifically designed to meet the needs of targeted users helps to ensure high mobile app adoption rates. Plus, internally-developed productivity apps that enable different employee groups to work more efficiently in or out of the office provide those companies that create them a competitive edge in workforce production over their rivals.

Also, when developed effectively, internally-created apps that incorporate the look-and-feel and functionality that employees crave are more likely to be used by a wider universe of targeted employees and contractors than off-the-shelf apps that need to be customized to meet an organization's business process and work style needs.

The study also found that those respondents who are most satisfied with their mobile app adoption results are more likely to be using mobile application management (MAM®) software to manage mobility. MAM software is used 15% more by the most satisfied respondents.

In addition, those companies that are most satisfied by their mobile app adoption results are also significantly more likely to offer enterprise app stores that enable employees to discover internally-developed apps and third-party apps.

Learn more about the benefits of using an enterprise app store and how Alpha Anywhere works with Apperian.

For example of a successful internal business apps built with Alpha Anywhere, visit our case studies page.

Learn how Alpha Software can help you build more mission-critical, internal business apps at your organization.