Guest blog by Dave Bell, Co-founder and CEO of Gummicube.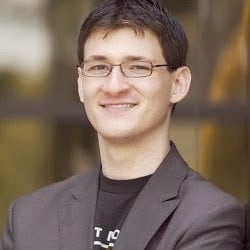 With competition in the mobile app stores more fierce now than ever before, it is vital for developers to take the organic growth of their apps seriously in order to foster steady, consistent growth. In order for your apps to get noticed, you must optimize your app store listing utilizing a mixture of title, keywords, description and ratings to position you app to be found by its intended audience. This process is called ASO, and it's your secret weapon when it comes to capturing your target demographic in a busy marketplace.

But in the app stores, getting noticed is only half of the battle. Even after you have successfully put your app in front of as many organic viewers as possible, there's no guarantee that the user will be enticed enough to install. That's why optimizing for conversion is an essential second step, especially for B2B and B2E services where enterprise-class apps continue to pour into the mobile storefronts.

When optimizing for conversion, try to think about your app listing from the perspective of the average user. What causes a user to desire an app? You will find that users gravitate towards many of the same elements on the mobile storefronts as they might on an online storefront. Consistent branding, captivating imagery and strong word of mouth from other users all contribute heavily to a user's decision when choosing an app.

In the case of your app, that means optimizing your creative assets such as the icon and screenshots, as well as your description. You'll also want to keep a close eye on your ratings; a well-written review from a genuine user can go a long way towards creating positive word of mouth.

When you create your icon and screenshots, it's important to create multiple variations and use testing to hone down to the versions that convert the best. Similarly, as you work on creating your app's visual identity, you will want to consider what competitors and similar apps do in their icon and screenshots so as to better create your own unique spin on the themes and styles that resonate most strongly with users.

Take the below set of B2E sneaker apps on the App Store, for example:



Note the commonalities in the icons – Five out of seven feature a white background, and all seven use the color white somewhere in their icon. Even so, certain icons stand out above others. Notice which icons your eyes are drawn to first, and why. Whether it's the vivid red of Nike's SNKRS app or the thick outlines of GOAT and FLIP, there are plenty of ways to create a unique and memorable icon within the confines of the styles that are most popular with users.

You will want to take a similar tact with your screenshots. Note that your first two screenshots are the only that will appear in an App Store search, so when optimizing for iOS you will want to convey all of your key information within those two screenshots.

Once you have your creative sets, simply use A/B testing to discover the combination that drives the strongest conversion. In this way, you will be letting your end-users tell you directly what they want out of your app's store page.



With your app's title, keywords, icon, screenshots and description all optimized, you will have the strongest chances of attracting and converting users as your app carves its place in the storefronts.

Learn more about app store optimization.

Related blog story on enterprise app stores that rock.

About the Author

Dave Bell is the Co-Founder and Chief Executive Officer of Gummicube. In this role, Dave is responsible for overseeing the business strategy for the company, driving growth and market development. Dave is a pioneer of the mobile entertainment industry with more than 15 years of experience publishing, marketing and distributing mobile applications and games across carrier, direct to consumer and app store channels.