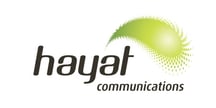 Alpha Software customers continue to lead the market in employing mobile technology to solve business problems. This week, IT Briefcase featured an article by Alpha customer Hayat Communications about how they're using mobile app development to dramatically streamline operations and improve customer service.

When Hayat Communications needed an enterprise-wide platform combining a mobile app with a back-office application, it knew that a Rapid Mobile Application Development (RMAD) platform was the way to go. The company is a big player on several continents, and designs, supplies, builds and manages diverse spectrum services in fixed line and wireless networks, with offices and major activities in Kuwait, UAE, KSA, Qatar, Bahrain, Oman, India and Iraq.

Hayat needed to support its field workers across a large geographic area. It had been supporting them with an ad-hoc set of tools, and had no good way to coordinate the work of its people in the field, or tie them back to centralized databases. So it decided to build the new mobile system to improve efficiency and field productivity.

The RMAD platform it chose? Alpha Anywhere.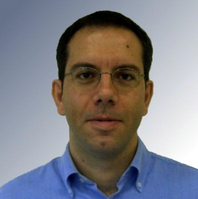 Nikos Kazantzis, Group Head of Systems Integration, Hayat Communications

In an article he authored for IT Briefcase, Nikos Kazantzis, Group Head of Systems Integration, Hayat Communications, tells the story of the problems that Hayat faced, why he chose Alpha Anywhere, how he built the new system (called CMRI), and the benefits he's gotten from it. It's a compelling read, particularly for any business considering building enterprise mobile apps.

Why Hayat Chose Alpha Anywhere for its RMAD Platform

In his article, Kazantzis says, "We compared RMAD solutions from several vendors and found that Alpha Anywhere was best suited for the project. It ticked all the boxes and offered numerous out-of-the-box advantages, of which its unique offline-capability on mobile devices was the most significant."

He adds: "Alpha Anywhere stood out for two other reasons: It offered end-to-end development capability (including server, client, mobile, and database), and let us build a significant amount of the platform using GUI-based tools with little or no coding."

As for the results, he says, "The low-code approach really paid off for us. We had many different project requirements in different countries and regions, and with Alpha Anywhere we could quickly adapt to specific needs in each geographic area."

Within a month, the first demo had been built. Within six months, the system was being used across more than 6,000 sites with 300 users. And the benefits keep rolling in.

Read Kazantzis' blog post.

Read the full case study on Hayat Communications.

Visit our full case study library.
Read about mobile forms software.