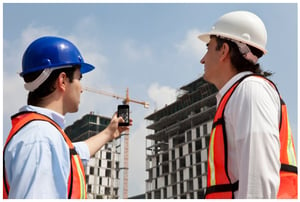 Artificial intelligence (AI) and machine learning have taken the business world by storm, helping with everything from better sales forecasting to improved inventory management, increased security, reducing energy use, powering chatbots and much more.
But one of their most important benefits are often overlooked — how they can revolutionize an enterprise's field service operations, especially when used in concert with mobile apps. That's made clear in the pwc article, Real-world AI: Lessons from the field.
The article starts by detailing just how inefficient field service organizations typically are. It points out: "In a traditional field service organization, a company manages a fleet of technicians and uses a ticketing system to dispatch them to jobs, typically on a first-in, first-out basis. This is simple, but it's also slow, expensive, and inefficient, leading to frustration for both the technicians and the customers."
The first benefit of AI, the article notes, is that it can handle service tickets far more effectively, without resorting to dispatching a field service rep. It notes: "Instead of sending every service ticket to a dispatcher, we can route it first through an algorithm and determine the best avenue to solve the problem. Is there an online FAQ that provides the customer a quick path to resolution? Would a simple customer-performed troubleshooting step, like restarting equipment or replacing a simple component, solve the issue? By leveraging AI in this way, we estimate that up to 80 percent of customer requests could be resolved through machine learning techniques without ever having to involve a human being… That frees dispatchers to focus on those unique, and often higher-value, customer interactions where human insight, intuition, and experience are crucial."
There are many other benefits by using AI and machine learning for field service operations, particularly when combined with mobile technology, notes the Praxedo blog post, "5 Ways Artificial Intelligence is Making Field Service Management Smarter." The blog notes that AI can, for example, optimize field service the routes technicians take throughout the day, constantly sending them updates via mobile apps. In addition, it adds, mobile apps can become AI-enabled smart assistants. In that case, the blog notes, "When the technician arrives at the job site, the mobile app can send detailed and context-sensitive information, including the number and types of equipment on site, models and serial numbers, operating status, maintenance history, as well as step-by-step repair instructions. Furthermore, an intelligent mobile app allows technicians to connect directly to the equipment sensors so they can more quickly and efficiently resolve problems."
How to Get Started Building AI-Powered Field Service Apps
It's easier than you might imagine to get started building AI-powered field service apps. To do it, download our free white paper, "Adding Artificial Intelligence Capabilities to Your Mobile Apps." It helps you think through some of the key market factors, technology starting points and business examples for applying AI to your next mobile app. The paper also includes practical examples of how companies are leveraging AI and machine learning with input from sensors to power better business apps. And it has as an actionable list developers can follow to start embedding AI into their apps to improve user experiences and decrease churn.