UK development business Start Software is gaining huge benefits from deploying their Alpha-built applications to Alpha Cloud, the new cloud-based hosting environment based on Amazon's AWS infrastructure.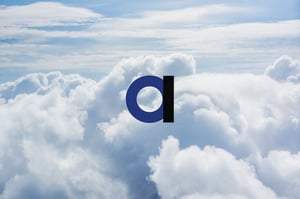 Director Robin Bennett said, "Before we started to deploy to AlphaCloud, we had to manually create dev, test and production environments for each the systems we were building for our clients. Sometimes these would co-exist on AWS servers but not always; sometimes we would need to replicate entire environments to keep systems separate for technical or operations reasons. All of this took time and money to set up and maintain with the potential for mistakes to happen."
"If we wanted to try different Alpha app server versions (to take advantage of new functionality, for example) we had another headache with even more environments needing to be created. This was distracting the team and giving us work and complexity we could do without," he added.
AlphaCloud manages all of this complexity and has been the solution that Start Software was looking for. "We can choose to deploy to any Alpha app server version, at any time. We can now create any number of deployments of our systems at the click of a button. We can experiment with different setups, server configurations or software versions without worrying about the time and money it would cost to set up. We can even roll back our applications to any version we have ever published, ever, if a bug in a later version becomes apparent. This is the stuff of dreams!"
Finance Director Elaine Porter is also pleased with the reduction in AWS costs that Start are seeing. "Previously, spinning up a new Amazon AWS server for a new testing environment would put costs immediately on our bottom line. Not many clients understand the need for multiple environments and so they would rarely be happy to accept any Amazon charges passed to them. The net effect was that increasing the number of environments always reduced our project profitability and AlphaCloud has been the solution we were looking for."
Alpha Cloud
Alpha Cloud is built on Amazon Web Services, and does all the work of installing and maintaining server software needed to run your Alpha Anywhere applications, letting you to focus on building business applications. Servers are managed for you, making it easy for you to create testing and demo environments, and easily deploy multiple applications to multiple versions of Alpha Anywhere. That means less cost, less work and more scalability, allowing you to focus on building applications rather than managing infrastructure. For details, learn about getting onto the Alpha Cloud.