Amid supply shortages and increasing regulation, trailer manufacturers facing a continuing struggle: a global shortage of welders.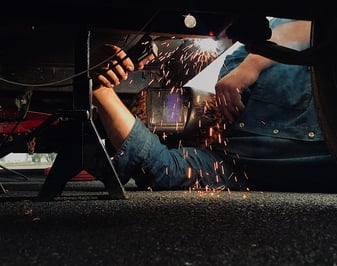 According to the American Welding Society, the welding industry will face a shortage of about 400,000 welders by 2024. Many trailer manufacturers rely heavily on welders, so the need is exceptionally high and jobs are competitive in this market.
At the same time, the average age of welders in the U.S. is 55. With many welders soon reaching retirement age, additional job opens will only compound the problem.
Trailer Manufacturers Struggle to Find and Hire Welders
A recent Reuters article profiled one trailer manufacturer suffering from a shortage of welders. Matt Arnold, President of Look Trailers explained that the shortage of welders has hurt his inventory and, consequently, sales. Despite the openings and higher pay, he's finding it very difficult to hire workers. Reuters reported:
"'We hired two from the ads,' said Arnold, just a fraction of the 125 he needs to get back to full strength of 673 workers. Half the welding jobs at his Texas plant are open, for instance, creating a bottleneck in an operation that builds trailers on metal frames."
Streamlining Work is Critical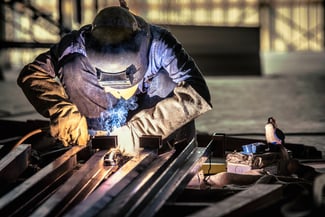 Trailer manufacturers must find ways to eliminate or streamline routine or unnecessary work, especially in the case of paperwork. The time wasted searching for, or re-creating lost paperwork has been well-documented.
Companies can save all employees - down to welders - significant time so they can devote their day to high-value work. Intelligent apps that capture data automatically, simplify data collection or trigger alerts can make a dramatic impact.
By saving workers time, including welders, companies:
1) respect the talent and value of their workers
2) facilitate the completion of more work each day with the staff they already have.
Mobile devices can now be used where paper forms or checklists were once employed. With a mobile app, more information is captured quickly, such as auto-location or auto-time stamping, material or tool bar codes, and more. Companies can do inspections, inventory ordering, and more in far less time.
The Benefits of Intelligent Apps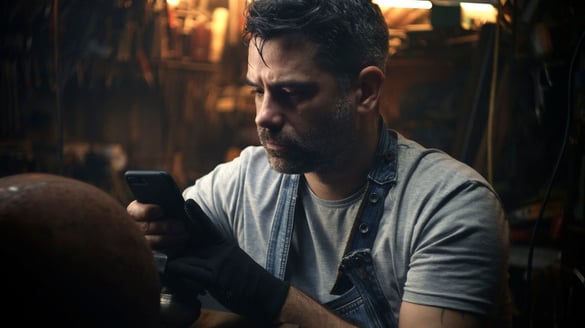 Most employees use apps on their smartphones every day, to access news and weather, complete financial transactions and connect with friends and family. The barrier to technology is now lowered on the manufacturing floor. Employees can use the phones they already carry, or company tablets that work like their phones, to complete safety checks, inspections, and more.
Intelligent apps can:
capture the best practices of more experienced workers to guide less skilled workers

integrate with systems of record to trigger workflows or alert a welder to a new job or inspection

lower risk by collecting accurate production and assembly data quickly -- eliminating data-entry mistakes, speeding access to critical data, and recording critical data for regulatory compliance.
Intelligent Apps for Trailer Manufacturing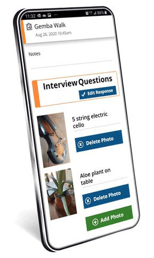 Alpha TransForm is ideal for crafting intelligent apps for trailer manufacturing. Alpha TransForm creates mobile apps in minutes that can replace paper forms or manual proceses while utilizing the latest mobile features (camera, time/date stamping, GPS, bar code scanning and lookup, etc.) for fast, accurate data capture. And Alph TransForm can work offline, in remote factory or distribution centers where WiFi or cell signals are spotty.

You can learn more about Alpha TransForm by watching this video, or book a meeting with us and in 10 minutes we can discuss how we could share some examples or provide you with a sample app that can help save your employees time.
Nothing will replace the talent of an experienced welder, but intelligent apps can help speed material ordering and inspections, and even train new welders in your organization's best practices.
Further reading: