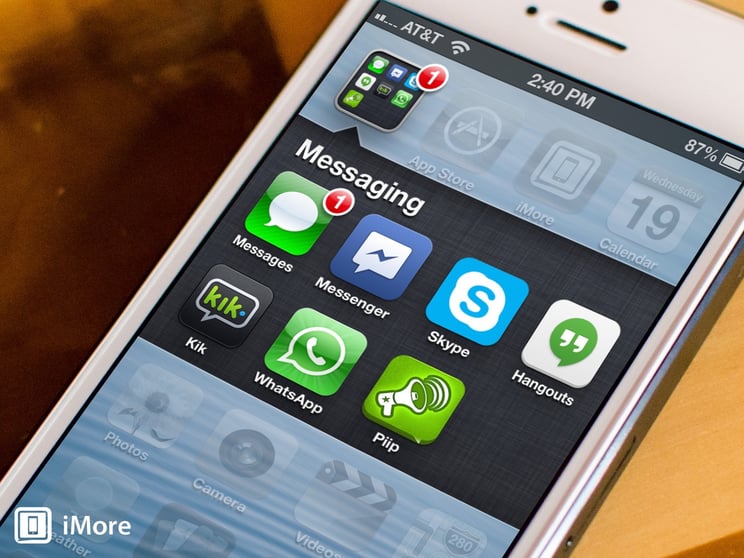 There are an estimated 6 billion connected devices in use today by 3 billion people, and that number will only increase with time. They present a great opportunity for companies interested in improving productivity and reaching customers. A just-released IDC white paper says the best way to do both with mobile messaging.

The white paper, "Enterprises Adopting Mobile Messaging to Enhance Communications and Improve Business Operations," is based on a survey of 600 technology decision makers representing global 2000 enterprises.

The white paper notes that in enterprises, most mobile messaging is "ad hoc and unstructured." But because of the benefits messaging offers, "Integrating mobile messaging capabilities into structured workflows — the step-by-step processes that make up business operations — is becoming a high priority for enterprises because it represents an opportunity to capture substantial value."

Employee communications is the first mobile messaging challenge that enterprises are tackling, with more than 70% of companies surveyed already using mobile messaging for making company-wide announcements.

The Big Opportunity: Serving Customers

The real big opportunity for enterprises, though, is customer-facing, the survey found. The three areas where executives saw the most value in mobile messaging all had to do with customers. Top of the list was "differentiating or improving the customer experience," followed by "Gaining customer insight," and "Attracting and retaining customers."

But there's a gap between opportunity and roll-out, the survey found, because "deployments remain relatively immature." That varies according to region. The white paper rated how far along mobile messaging is in the U.S., United Kingdom, Europe, and Asia, on a 5-point scale, by asking executives about their plans and deployments. The survey asked about specific use cases, ranging from customer promotions and surveys to timesheet reminder and more. A zero meant a company wasn't considering a specific use case, and a 5 meant it was already in deployment.

On average, the U.S. is furthest along, with a 1.88 overall rating. It's followed by the United Kingdom at 1.8, Europe at 1.78, and Asia at 1.74.

The upshot of all this? If you haven't yet focused on mobile messaging, it's time to start. And if you've started, it's time to accelerate.