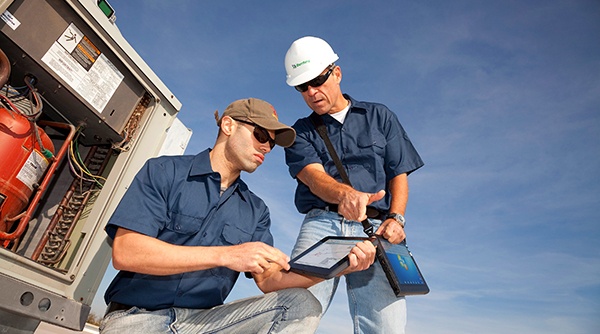 Tablets, once thought of as playthings, have taken center stage as an important part of enterprises' mobile strategies. While PC sales continue to decline, tablets are being snapped up. So say several analyst reports -- and there's good reason for it.

A recently released IDC study finds that tablet use is accelerating in the U.K., France, and Germany, and will make up more than 15% of the total number of enterprise client by 2018, up from 6% in the second half of 2014.

Already, more than 10 million tablets are used by enterprises in Western Europe. IDC says that more than 40 million tablets and 2-in-1 devices will be sold there in the next five years. By 2019, they'll make up one out of four business computing devices.

Why Tablets? Why Now?

The reason for the tablet growth? Here's how Marta Fiorentini, senior research analyst, IDC EMEA Personal Computing, explains it: "The increasing mobility of the workforce and digitalization of the work process is urging businesses, regardless of their size, to reconsider their computing infrastructure. The drivers of change are efficiency and productivity gains. In this increasingly mobile and digital environment, tablets are emerging as an ideal tool to provide employees with seamless access to content and data anywhere and anytime."

That's not only true in Europe. The same holds true in the U.S. and elsewhere in the world. Piper Jaffray analyst Troy Jensen surveyed 112 chief information officers at enterprises and found that 50% will deploy new tablets in the coming year.

For the moment, Apple tablets rule the enterprise. Good Technology reports that in the first quarter of 2015, the iPad had 81% of enterprise tablet activations, with Android having only 15%.

That may change, though. Windows 10, due out next month, looks to be a winner of an operating system. It's particularly well-suited for hybrid devices that can do double-duty as tablets and ultra-portable laptops. Garter says that there will be a 70% increase in the sales of such hybrid devices in 2015, and that hybrid ultra-mobiles will be the fastest growing segment of mobile devices. Expect many of those hybrid ultra-mobiles to run Windows 10.

The upshot of all this? If you're in an enterprise you need to build apps for tablets. And you can't focus on only the iPad. Windows 10 hybrids will be important as well. And don't count out Android, either. You'll need to write cross-platform apps for them all -- and choose the right tool for doing it. Check out how you can build modern, tablet-optimized forms for your workforce that functions without a network connection in Alpha Anywhere.