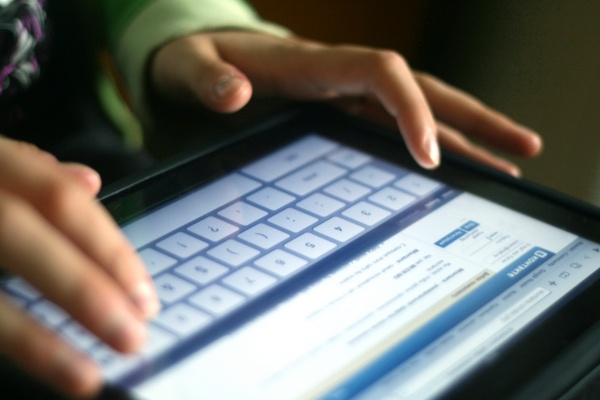 The just-announced iPad Pro may well be a game-changer for tablets in the enterprise --- and its specs and Apple's plans for it show why enterprise developers need to start creating mobile forms for it right away. Enterprises will need forms optimized for touch interfaces, such as the new iPad Pro. These web forms will need to include enterprise-level features, such as security and offline apps, as well as take advantage of the mobile environment.

The new iPad Pro is clearly a work tablet, not one designed for play. It's got a 12.9-inch screen that's even larger than the company's 12-inch MacBook Air, and a full-sized software-based keyboard. It's got an extremely speedy A9X chip that's twice as fast as the chip that powers the current iPad. Apple Senior VP Phil Schiller claims, "It's faster than 90 percent of the portable PCs that shipped in the last 12 months." In addition, Apple will sell a Smart Keyboard, a keyboard add-in for the new tablet. And there's also a stylus called the Apple Pencil, a useful tool for capturing rich media such as digital ink in custom mobile forms.

The price? $799 for the 32GB/Wi-Fi version, $949 for the 128GB/Wi-Fi version, and $1,049for the 1 28GB/Wi-Fi + Cellular version that will ship in November. Those prices target the enterprise, not consumers.

During the rollout, Apple CEO Tim Cook made it clear that the iPad Pro is a tablet built for work, not play. He said during his presentation, "We're partnering with the world's leading enterprise companies, IBM and Cisco, to redefine and transform the way people work in the enterprise."

It's All About Mobile Forms Design

Certainly there will be plenty of apps built for the new tablet. But tablet-based forms will be even more important than apps in many enterprises. The form is one of a business's most important tools, yet the way forms for mobile devices are built and used is stuck in the last century, and haven't been re-thought for the age of tablets. Now that the iPad Pro is here, that will change.

If you want to see all the ways that forms can be re-imagined and help make businesses more effective, read this article by Alpha CTO Dan Bricklin. He says that a new generation of tablet optimized forms need to be built. He describes them this way: "These are applications that run on the tablet that can take advantage of a wide range of input types, that can have input means that are tailored to the needs of the particular data type and data values being entered, that can have layouts that are flexible, and that are customizable to the needs of the particular task."

Alpha Anywhere has a mobile forms builder with new features that make it easy to do tablet mobile forms design and go paperless. In addition to built-in features for integrating security and offline support into your mobile application, you can now easily create light-weight apps optimized to handle touch input and take advantage of built-in mobile device functionality (geolocation, photos, local storage and more.) You can register to get the beta here (//www.alphasoftware.com/tablet/beta). You'd do well to get it now. The iPad Pro is coming to the enterprise, and you want to be ready for it.