| | |
| --- | --- |
| As the pandemic slowly starts to fade and as vaccinations speed up, businesses can finally see the time is coming when they can start to return to some kind of normalcy. That means it's time to start serious planning about what that new normal will look like. | |
There's no doubt that the new normal won't be the same as the old normal. And there's also no doubt that no matter what your new normal will be, mobile apps will play a key role in it.
If you're looking for advice on how to use mobile to get to your new normal, a great place to look is the Deloitte report, "Mobile workforce strategy for COVID-19 recovery."
The report starts, "Organizations that have been in response or crisis management mode are catching their breath and beginning to identify what COVID-19 recovery can and should look like. What does it mean for mobility?"
Deloitte recommends a three-step process for determining your mobile workforce strategy:
Step 1: Define your immediate workforce strategy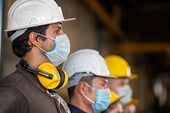 First, you need to look at your workforce, and determine which are mission-critical roles, and also decide which employees need to work more in the office and which can easily work solely or largely remotely.
Once you determine that, you need to look at your current workforce and their roles, and what roles you want them to have in the post-COVID world. That will give you your roadmap you need to follow
Step 2: Evaluate alternative ways to fill talent needs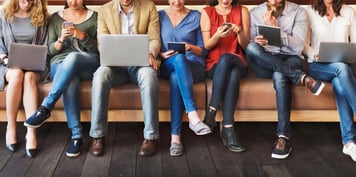 After you do that, you need to find out ways to find the right talent for your strategy. The report has this to say about what you need to do: "Maybe it's about changing the types of moves, such as using more frequent business travels to replace longer-term assignments. Maybe it's about having the right technology to keep up with the changing ways we work and enable mobile assignments to start remotely."
Step 3: Think about long-term mobile workforce strategy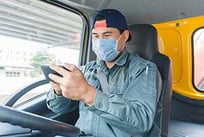 Don't think your work is done after step 2. At that point, you may be fine with your current needs. But you need to plan for the future. The report concludes: "If you can anticipate future changes, you can work with business to address those changes and meet those needs in an agile way. If remote work is a key component of the future workforce strategy, mobility can leverage its expertise and cross-functional network to help the organization operationalize remote strategy and navigate compliance."
Build Mobile Apps Your Workforce Will Love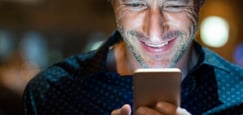 You of course also need to build the apps most suited for your workforce. Alpha Software is ideal for that. It offers tutorials, app templates and advanced training that guides you through the process of building mobile apps with valuable features users will love. You'll learn to gather business requirements and determining the features that will best serve users.
Alpha Software will instruct you on how to build all the business apps you need for free with Alpha Anywhere Community Edition. Download this on-demand webinar to build a mobile app in an hour.