Having trouble attracting talent and hiring new employees in this job market? Low-code/no-code platforms can attract GenZs and millennials by empowering them with high-tech tools to solve everyday challenges.
Among the most difficult problems facing employers of all sizes is hiring the right people with the right skills, and keeping them motivated and loyal. That's true for workers of all ages, but it's especially difficult for companies to find and hire millennials and Gen Zs.
Even if you can hire people in those generations, they may not stay long, according to Deloitte's 2022 Gen Z and Millennial Survey, which found, "four in 10 Gen Zs and nearly a quarter of millennials would like to leave their jobs within two years, and roughly a third would do so without another job lined up, signaling significant dissatisfaction levels."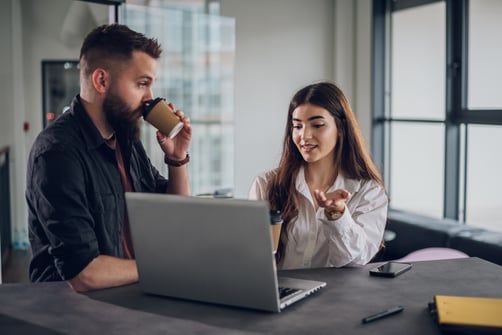 The report found that for Gen Zs and millennials, "good work/life balance and learning/development opportunities were the top priorities when choosing an employer."
That's good news for smart companies. Low-code/no-code platforms are a great way to attract and keep millennials and Gen Zs, according to the article, "Keep Gen Z Workers Engaged With Low-Code Apps." The article explains, "the ability to work easily and efficiently is critical to attracting, motivating, and retaining early-in-career workers. They don't want to use old-school technology that slows them down. They want new-school technology that keeps them as connected, efficient, and productive as possible."
The way to do that, the article notes, is to energize them with low-code/no-code platforms. It says, "Low-code platforms are empowering an entire generation of non-IT employees in ways never seen before. Low-code gives employees the ability to create their own apps to solve the everyday challenges they run into at work. And, as the most digitally savvy generation yet, the Zoomers are demanding it."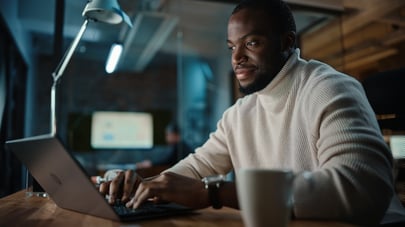 The article adds that having experience in low-code/no-code will help employees during their entire careers, and they know it. The article explains, "having 'experience with low-code development' on your resume will become increasingly valuable in almost every business discipline. As business leaders realize just how much value citizen developers bring to their teams—especially to departments that don't historically receive a lot of technology funding and attention from traditional IT—the demand for low-code experience will grow."
The article adds, "This opens the door for new employees to differentiate themselves with their current (as well as potential) employers, regardless of what field they work in."
All this holds true not just for Gen Z, but for millennials as well. An SD Times article, "Want to satisfy your millennials? Go low-code" explains "millennials feel held back at work by outdated or rigid technologies. In other words, as millennials continue to make their way into the workforce, the status quo at work might just be on its way out."
SD Times concludes: "With a more advanced understanding of low-code platforms, millennials are confident that this software can provide greater, easier customization of enterprise applications, allow for seamless integration or compatibility with other software and applications, increase productivity in IT, and enable faster implementation, updates, and maintenance to business-critical systems."
The upshot of all this? If you want to attract the most digital-savvy workers, particularly Gen Zs and millennials, low-code/no-code is for you.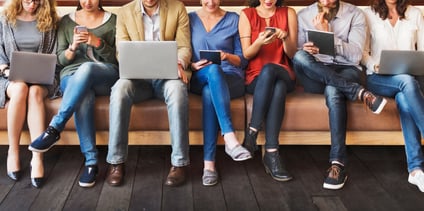 The Best Low-Code/No-Code Platform for Gen Zs and Millenials
These tech-savvy generations want to leverage technology directly to solve their own problems. They look for software that's intuitive and that never limits them or their ideas. Alpha Software has the ideal low-code/no-code platform for GenZs, millennials, and all modern workers.
The Company's low-code software products allow people who have never coded to build apps and makes experienced developers more productive. Yet, the software is highly flexible, allowing users to work at their skill level -- from creating basic apps through to developing highly complex and sophisticated systems. With Alpha Software, users never hit limits or run out of power.

Alpha TransForm no-code software helps business users without programming experience to craft task-based apps in minutes. The apps use the latest mobile features (camera, GPS, etc.) for fast, accurate data collection, and the apps can work with or without a WiFi or cell connection. Developers can even tie the apps into business process management systems. Get the no-code app builder.

Alpha Anywhere low code app development software has the unique ability to rapidly create applications and mobile forms with highly advanced features. These web and mobile apps offer outstanding user experiences and can easily access and integrate with any database or web service, and can exploit built-in role-based security or robust offline functionality. Developers can build mobile apps, web apps, or complete ERP systems with the software. Build low-code apps for free.