Having trouble getting mobile apps built at your organization? Establishing a Mobile Center of Excellence - or modeling your efforts off those best practices - could help you get your projects unstuck.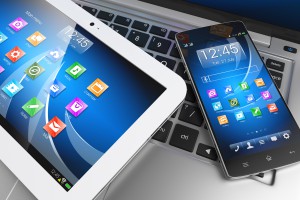 Learn how to set up a Mobile Center of Excellence at your organization and get your app projects moving forward quickly.


Enterprises are failing badly at building mobile apps — they can't get enough of them out the door, much less create great ones. Consider that a Gartner report, "Survey Analysis: The Mobile App Development Trends That Will Impact Your Enterprise in 2017," found that "More than a quarter of enterprises globally have not built, customized or virtualized any mobile apps in the last 12 months."

Increasingly, though, consultants, analysts and experts say there's a solution for the app gap: Enterprises should set up Mobile Centers of Excellence (MCoE) to spur enterprise-wide mobility, and create great mobile apps for employees and customers.

But it's one thing to set up an MCoE, and other to do it right. Blue Hill Research's article, "Mobile Centers of Excellence – A Marketing Term or a Very Useful Enterprise Tool?" offers excellent advice for companies looking to do it well.

Here's what may be the article's most important piece of advice: an MCoE must include people from a company's lines of business, IT and mobile end users, who will "interact with each other to codify the mobile best practices appropriate to their businesses and workforces." Doing that will ensure that all important points of view are represented. Codifying best practices will ensure that mobile apps and practices have a uniformly high level of quality.

Also important, the article says, is that the MCoE not focus on short-term fixes and "spur of the moment mobile ideas." Instead, an MCoE need to take a long view of an enterprise's mobile needs.

Another point of view about how to build MCoEs is offered by Ted Schadler, a vice president and principal analyst at Forrester Research, in his article for InformationWeek, "Why You Need A Mobile Center Of Excellence." He says that when developing mobile apps, an MCoE should focus on the user experience, not just the user interface. That means not just designing pretty screens, but knowing how the interface takes into account real-time response to taps, and understanding the "limitations imposed by the middleware APIs and back-end systems of record."

He also says an MCoE should make sure to properly fund the back-end investments that mobile requires, including not just initial app development but also maintenance and important IT systems. The MCoE also needs to focus not just on app development but on managing the entire ecosystem of mobile partners and channels and put together a group of outside solution partners. He says, "The mobile center of excellence needs to invest in solution-broker skills to manage these specialists as well as other suppliers in the mobile delivery path."

Read more about Schadler's recommendations.

At Alpha Software, we're big believers in MCoEs. And we also know that key to an enterprise's mobile success is choosing the right mobile development tool. We also understand that many organizations don't Alpha Anywhere is particularly well-suited for enterprises, because it offers enterprise-level security, easy data integration, and a low-code approach that lets line of business users and developers easily build mobile apps. Know more about how Alpha Anywhere can help your enterprise.