We are often asked the question "
I have an app idea
, where do I start?" Here are 9 steps and a free app builder to make your app idea a reality.
The mobile app development business is rising day by day! With a surge in mobile phone usage, there are big opportunities for mobile apps to be the most disruptive business platform.
Digitization is the need of the hour and by building a mobile app for your business, you are keeping up with the trend. Mobile apps are easy to deal with and provide professionals with the ability to manage their businesses with ease.
Once innovators have a great app idea, entrepreneurs struggle with the app development process and deployment questions. They question whether they should pursue mobile app development or web development for mobile devices.
Build Apps for Free: Get Your License
Image source: www.nexgweb.com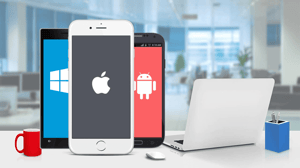 Often, they don't want to waste time learning a programming language or incur the expense of hiring an app designer to build user interfaces. They want to find a way to build both Apple iOS apps and Android apps so their idea can appeal to a wide user base. They want pre-designed templates to kick start their development and that makes their apps look like native apps. And they want a faster way to publish their app and any updates to the Apple App Store or Google Play Store.
This is the very reason why there is a rise in search engine results for questions like:
"How to sell an app idea?"
"How to patent an app idea?"
Luckily, this guide is all you need to take your app idea from just that into a fully developed app. The first half of the article provides 9 steps you should take to flesh out your app idea. The second half of the article offers free innovative software and tutorials that teach you to build apps.
Part 1: Nine Steps to Make Your App Idea a Reality
The steps detailed below will help you ensure that your iOS and Android app ideas will be successful by walking you through the key aspects of any app development project. We recommend that you create a schedule to pace you through each step. Now, let's get started and make your app idea dreams true!
1.

Write Down your

Mobile App Ideas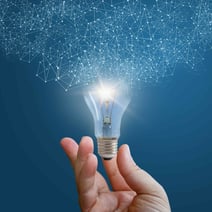 No matter how silly your idea feels, keep a note of all your business ideas and refer to them on a daily basis. Look out for strong points, weak points, and try to improve the concepts. Thinking out an idea over the course of a few days rather than just going with the initial thought will ensure that your idea is feasible.
Your mobile app idea should solve a problem. If it doesn't, then it will be hard for you to market it, and will likely not be able to rise above the immense competition. If it does, this is your cue to take the app idea from here and start building it further.
And remember, protect your app idea by making sure that anyone who works on your app signs an NDA.
2. Conduct a Market Analysis for Your App Idea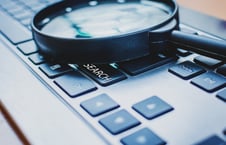 Conduct a market analysis for your appOnce you are sure about your mobile app idea, the next step is to research it thoroughly. Is your idea innovative enough or has somebody already had that mobile app idea?
If your business idea is an innovative concept, make sure that you are ready to experiment with the market. When you are working on a clone business idea, it is recommended that you seek advice from a reputed app development company. They can help you make sure that your app goes one step further than the competition, enticing customers to prefer it.
3. Create a User Persona for Your App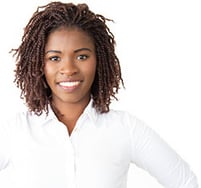 Who are you selling your product/service to? Create an ideal user persona. Make a listing of his/her preferences and interests. Create a strategy to be as relatable to them as possible.

For example, say that your app helps teachers manage behavior in their classrooms. You would likely target your app towards new elementary school teachers, who may not have an effective classroom strategy yet, at schools with lower rankings, an indication of classroom struggles.
Ultimately, you will have to sell your service/ product to your user persona. Target a demographic where you believe your app can create value.
Don't make any hasty decisions while launching your mobile app. Start small and then target other demographics.
4. Create a list of the Features in Your App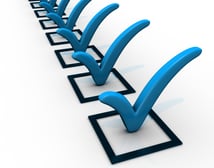 Once you have your demographic and user persona in place, you need to look out for features to build your mobile app.
Try and make your features as user-friendly and targeted toward your user persona's needs as possible. This way you will be able to monetize your mobile app with features.
It is better to start with the most basic features, and then move to advanced features.
5. Identify the Monetization Strategy for Your App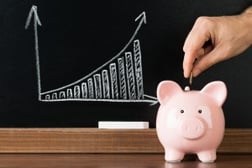 With so many monetization plans for mobile apps, identify the plan that could work for your mobile application.
There are many strategies that you could use, such as:
A one-time fee
A subscription
Different subscription plans in which more advanced features cost more
A free app that functions based on ad revenue
Figuring out which plan works for your mobile app idea is going to take some experimentation. However, one recommendation is that you provide a free trial - even if it is just for a day. You are launching a new app without any reviews! If you ask customers to pay right off the bat, they will likely be discouraged.
6. Create Prototypes of Your App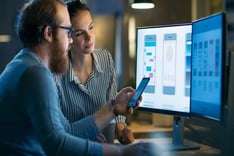 Once you have listed all the required features for your mobile application, start building your wireframes.
Create a mockup and jot down your design ideas. Make a list of your mobile app development requirements and know how you want to drive your users into your mobile app. You'll want to think about screen sizes. For example, think through how your app will look on iPhones, iPads, and Android devices in both landscape and portrait modes.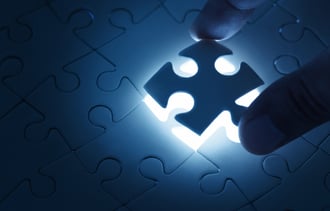 This is the most crucial step. While there are many mobile app development companies in the market, it is important to choose the best app maker that offers the most expertise, with quick speed to market and a high level of customization.
Ask for advice from authoritative sources and take a few such companies into consideration. Talk with them and even try a demo of the app development platform. However, do not share all your requirements at first.
Test for their capabilities and potential and then decide to build your mobile app with them. However, be clear about the timelines and milestones. This way you will not have to wait for your business launch.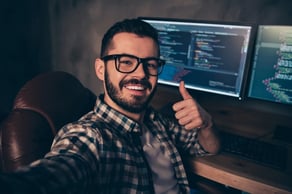 When choosing a mobile app development platform, you will want to consider the following:
How much development experience do you need? Is there a low code option?
How much can you customize the app?
How long will it take to build?
What level of support is offered for the development platform?
8. Estimate the Cost of Building Your App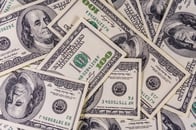 Another crucial step is to know the cost of building a mobile application. While some companies may have a reduced cost with less expertise, others may have a higher cost depending on their experience and resources
It ultimately depends on who understands your requirements clearly and is able to fulfill them in a timely way.
9. Determine How to Market Your App
There are a million apps. Knowing your target audience and developing a marketing strategy will be key to ensuring your app gets noticed and adopted.

Consider investing in ads or driving organic traffic through social media. Especially if your app is meant for consumers rather than other businesses, using social media is a great way to drive some initial traffic. Instagram
Reels and Tiktok have made it possible to get thousands of views with 0 followers. If you choose TikTok to promote your app, learn the best time to post on TikTik to achieve the highest engagement and ROI.
In case you run a page on Instagram, make sure to regularly export Instagram analytics to understand whether your audience likes your content, and if not, you can improve your posts to get more traffic. If your audience prefers visual content, based on analytics, you can create posters and share them on Instagram. Make sure to use a poster maker to create visually appealing designs. Many entrepreneurs use social media to help promote and monetize their apps.


Part 2: Four Ways to
Develop an App
then Test Your App Idea for Free
At the beginning of this article, we prefaced how we were going to tell you how to test your app idea for free. After reading all the steps above, you are now ready to download the software to build your app.

When you have a new app idea, it's nice to test it before you have to pay for professional development and deployment. Alpha Software has the ideal solution for entrepreneurs with new app ideas they want to test before investing in them. With the right software, a great app idea, and a great user experience, you can have a very successful app!
Download Free Low-Code Software to Build Your App
Alpha Anywhere Community Edition is free software that lets you prototype, build and test new app ideas on smartphones, tablets, and desktops. You can build cross-platform apps that work on any Apple or Android device, and the apps can work with or without a WiFi connection. The software is also ideal for developing new SaaS solutions. The software allows you to take the time you need to build and test your app, with no limits.
Once you've tested your app and are ready to launch, simply deploy it to the app stores using Alpha Cloud for as low as $99/month.
Can't Code? Download A No-Code App Builder with App Templates
Alpha TransForm is a free app maker that lets anyone easily map out and build data collection apps that can capture photos, time and date stamps, digital signatures, barcodes, audio, and more. You can build an app from scratch without having to code or select an app template based on the type of app you're building. The apps can work offline and work on any smartphone operating system. The software is ideal for citizen developers.
View a YouTube Video Tutorial on How to Build a Low-Code App
In this video tutorial, Dion McCormick walks you through the process of creating a low-code app using Alpha Anywhere software. He takes an idea for a real estate app and turns it into a working mobile app that includes the ability to work with or without an internet connection. His instructions are easy to follow, as he explains how to use the software interface, the app builder panel, and the process of adding features to your app.
Read This Step-by-Step Guide For First Time App Builders
This article by Sarah Mitchell at Alpha Software will assist you in creating an app to enhance your website, grow your clientele, or release a fresh SaaS business concept. She provides step-by-step directions for citizen developers trying out app development for the first time. She explains how to create your new mobile app, from conception to release. She instructs readers on the creation of an app concept, its design, submission to the Apple Store or Google Play Store, and eventually its upkeep and updates. I'll also make some recommendations for planning, technical, security, and testing factors you should take into account.
Don't Forget App Design for Successful Usability and Adoption
In your excitement to make your app idea a reality, be sure you're not the only person who can use your app. Time and time again, a great app idea is sidelined because it fails to take the end-user into consideration. Features are hard to access or understand, the flow of the app is not intuitive, and the app frustrates end-users because it doesn't work without an internet connection.
Alpha Software published a helpful guide that outlines 7 capabilities that modern apps should include. Mapping out these capabilities and how they provide a stellar user experience is a key aspect of outstanding mobile app design.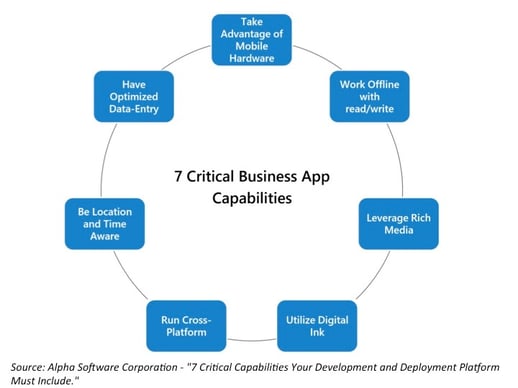 Key Takeaways
While developing a mobile app, you must weigh all the possible pros and cons. However, the important part is the conceptualization of your idea and its connection with your buyers.
Carefully define and assess your market segment, target end-user, and app goals. Ensure your app is built to be intuitive and easy to use to ensure wide adoption. Make sure the no-code or low-code software you use to build your app, is cost-effective and produces high-quality apps consistent with the app performance your target market expects.
If you want to learn more about the development process of your app strategy, be sure to check out this article - 7 steps for building a successful mobile application strategy.
The important business lesson is to build a mobile app by keeping your end-users in mind. This way you will be able to provide quality service to your users.