New Reader for Reference Materials Designed by Alpha CTO Dan Bricklin Demonstrates that with Alpha Anywhere and HTML5, the Possibilities are virtually Endless
HTML5 vs. Hybrid vs. Native. When it comes to the debate on the best way to develop robust, scalable, secure and responsive mobile business apps, there has been no shortage of ink (well, pixels) spilled. And as more and more developers and businesses see the immense benefits—be it cross-platform deployment, faster development times, or the ability to leverage existing skill sets—that come with HTML5/Hybrid Apps built in Alpha Anywhere, invariably the following two questions arise:


---
| | |
| --- | --- |
| 1 | Does choosing Alpha Anywhere/HTML5 mean I have to sacrifice power and/or performance when building enterprise-class apps? |
---
| | |
| --- | --- |
| 2 | Does Alpha Anywhere/HTML5 give me total control of the look of my app? |
---

Rather than explain how with Alpha Anywhere you can build robust, secure, extensible, and sophisticated mobile business applications, all within a "coding optional" development environment, we put the product to the test and set out to build an application that demonstrates some of what it's capable of. The result? The AlphaRef Reader built by Alpha Software CTO Dan Bricklin.

What is AlphaRef Reader?
AlphaRef Reader is a general purpose system for reading reference material on a tablet computer or smartphone, built entirely in our Alpha Anywhere "coding optional" development environment and deployed to the various app stores through Alpha Anywhere's built-in, one-click Adobe PhoneGap integration.

While the current release of AlphaRef Reader contains the contents of the King James Version of the Bible, this is simply meant to demonstrate how the app is able to manage and navigate large amounts of reference material. The app's itself is general purpose and can be used for reading other material (such as software manuals, service manuals, technical guides, procedure manuals etc.) quite easily.

AlphaRef Reader technology gives you quick, clean access to text through the use of Drag scrolling, a table of contents organized by book and chapter, scrollbar with coarse and fine drag control, super-quick full-text search, a frequently viewed list, a recently viewed list with Next and Previous buttons, Bookmarks organized visually on a two-dimensional pasteboard with labels and color coding, and much more.

Power, Performance, and Flexibility
With extensive experience developing successful native applications for iOS —such as the popular Note Taker HD—Dan has a deep understanding of what a mobile application needs to deliver in terms of features, look/feel and performance. And he knows that when it comes to the user experience, compromise is not an option.

According to Dan, "The overall user interface for [AlphaRed Reader] was implemented using animated sliding panels that Alpha Anywhere provides. I organized them in whatever way was easiest to implement as I went along. Much of the Alpha Anywhere building environment uses dialog boxes and a tree view of the controls (lists, buttons, text areas, etc.) that I was organizing." And, he was able to implement custom CSS and JavaScript wherever he saw fit. The result is a lightning fast UI that allows for extensive flexibility.

With something like a documentation reader, any sluggishness in performance would severely degrade the user experience. Whether through the use of new Alpha Anywhere features like Dynamic List Visualization or the new List Scroller, Dan was able to use Alpha Anywhere to speed up development of the app significantly while still being able to achieve his goal of providing an extremely rich and fast toolset for navigating documentation.

Design and UI Customization
Working from the outset with a designer, one of the aims with AlphaRef Reader was to create an application that looks, feels, and functions like a native mobile application, with the fluidity and intuitive UI that the modern mobile user has come to expect. Starting from Adobe Illustrator mockups and moving into custom HTML and CSS stylesheets, the application was built around specific design ideas and not the other way around.

As Dan writes, "This is always a question with a "coding optional", HTML5-generating system like Alpha Anywhere: Can you use the system to implement a design that it wasn't specifically created to handle? Is it customizable enough? Does the result feel enough like a "real" app?" As you can see from the screenshot below, the answer is an emphatic "Yes!"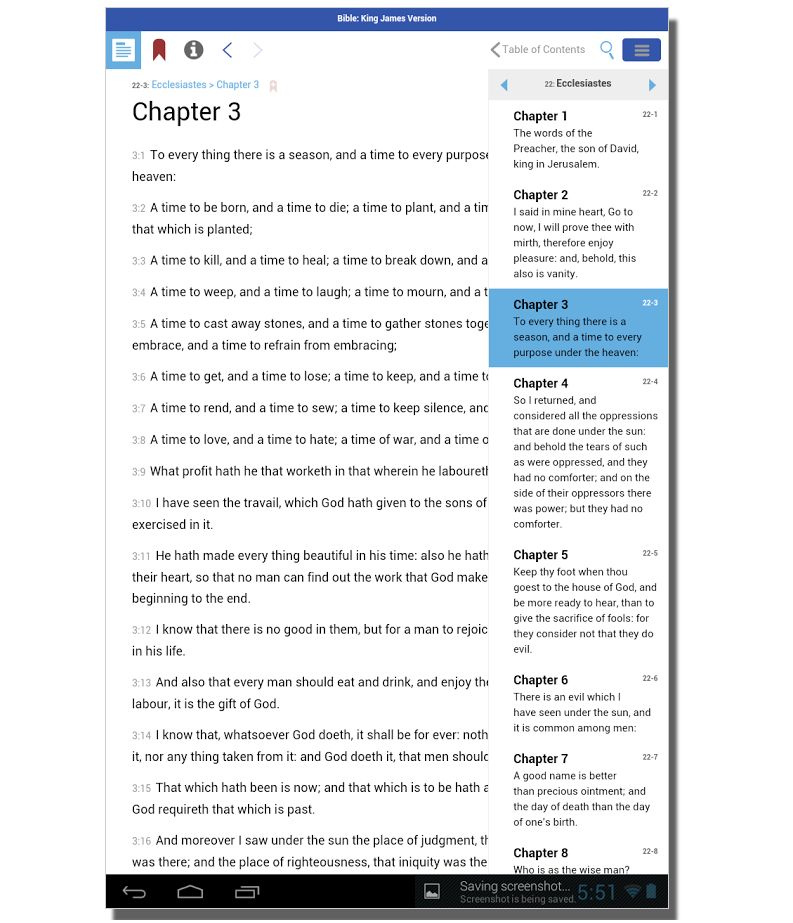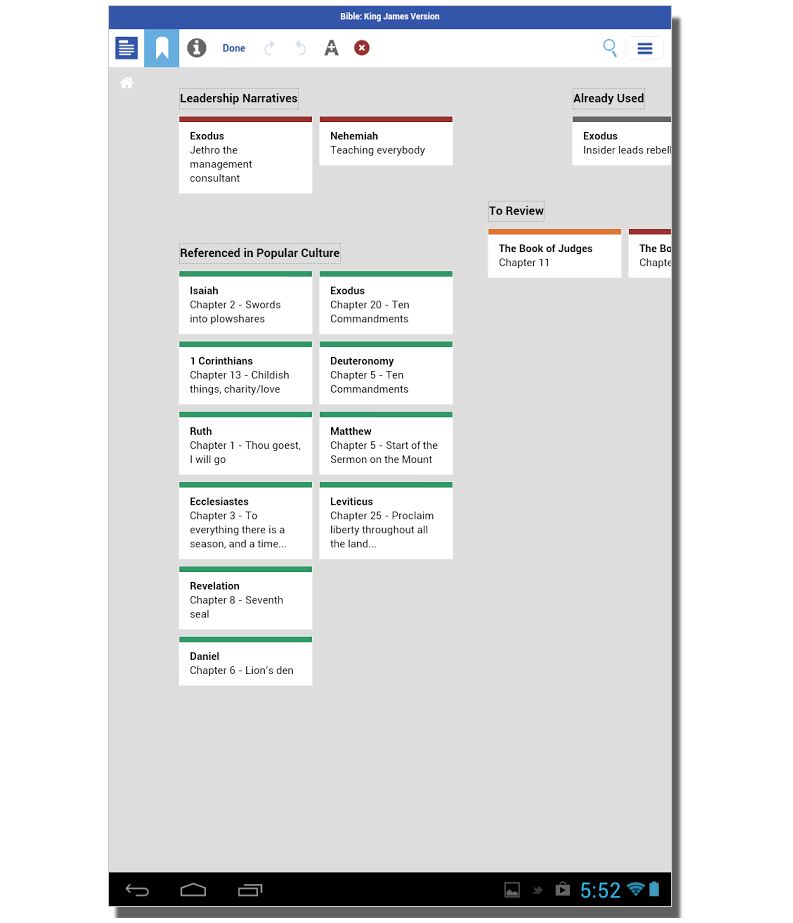 And, because much of the Alpha Anywhere building environment uses dialog boxes and a tree view of the controls, as the design of the application shifted, Dan was able to do major structural overhauls to the UX without having to code, and continue tweaking and making changes where necessary.

Learn More and Try
To learn more about the AlphaRef Reader please visit the support website at www.AlphaRefReader.com. Dan has also written a detailed, start-to-finish overview of the development process on his personal blog.

To get a sense of how the app feels first hand you can download and install it on your device for free. To install the app on an iOS device go to Apple App Store.

Early User Reviews
---
"

Every feature worked as expected, so no need for training. I want to read all my reference books in this format, as I know it will save me much time and improve my productivity."

★ ★ ★ ★ ★
---
"

Kudos for releasing this great reader. I've been searching for just this application and my prayers have been answered. Rather than only seeing something from the author's point of view, finally the reader is put in the driver's seat. Bless you for releasing this gem to the masses."

★ ★ ★ ★ ★
---
"

Congrats on a great product! Been using the reference reader since Saturday - and it's great. Besides being an avid Bible reader, I read a lot for business—the features, the response time—just wonderful. Thank you- keep up the good work."

★ ★ ★ ★ ★
---