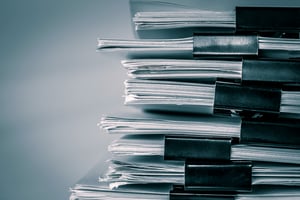 Is your company drowning in paper forms? If so, you're wasting thousands of dollars a year per employee in storage, real estate and related costs — not to mention the many more thousands per employee thanks to lost productivity. And you're also missing out the increased income you may be able to get thanks to the analytical power of digital forms and data.
So conclude a wide variety of studies and experts. But it needn't be that way. It's easier than you might think to quickly and inexpensively build mobile forms, even if you don't have a high-powered development team. In this blog post I'll details the costs associated with paper forms and tell you how you can easily create digital forms yourself.
A white paper by Repsly, Cost Analysis of Paper and Digital Forms, explains that one surprisingly high cost of paper forms is storage. It estimates that storage space and filing cabinets required for the forms of field reps comes to $2,165.
That's relatively small compared to the loss of productivity and wasted time caused by paper. The white paper points to a report by the SBE Council that found approximately 11 hours of field rep time and six hours of business owner time are used for administrative overhead related to paper forms every week. This time is spent on things such as recording mileage logs, organizing paper forms, and filling out timesheets. That's $4,147 per year that each field rep spends on administrative work.
Then there are the costs of printers — and particularly, supporting and maintaining them. A study by Xerox found that for every dollar spent on printers, $9.40 is spent on IT support, administrative management and service. So buy a printer for $250 for printing forms and you'll spend an additional $2,350.
Ron Cogburn, CEO of Exela Technologies sums up the costs of paper forms and the benefits of digital forms this way in a Forbes blog post: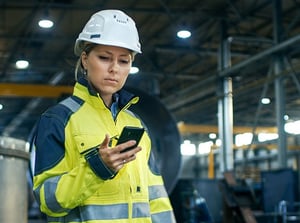 "Paper-based forms, records and other workflows move slowly, take up a lot of space and require a lot of labor to manage. On the other hand, these same documents can be scanned, and the data within them can be extracted, indexed, organized and securely stored with minimal human intervention.
"Digitizing paper-based workflows saves time and reduces costs, and extracting data from physical records enables you to build valuable databases that are available for advanced analytics. Improved data management can make it possible to evaluate internal processes, better understand your customer base, generate key market research and begin new initiatives."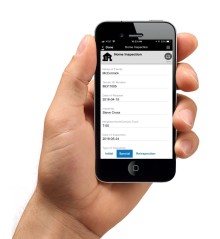 What's the Best Way to Build Mobile Forms?
Mobile and digital forms can save companies a tremendous amount of money and can also help them operate more efficiently and find new revenue streams. To build them you'll need the right platform. Alpha TransForm is ideal for the task because it offers the development speed of mobile forms products with the power of low-code development platforms, so users can be confident they're building "enterprise-grade" apps will never run out of power. Alpha TransForm helps business users or developers craft online or offline mobile apps in minutes that utilize the latest mobile features (camera, GPS, etc.) for fast, accurate data capture (think inspection forms, patient intake forms, etc.). Alpha TransForm apps can be modified and updated in minutes, to quickly respond to business or field needs. No other digital transformation product on the market can offer the speed, ease and power of Alpha TransForm. Learn more about Alpha TransForm and try it free with sample apps for 30 days.
Interested in seeing app examples first? View a library of Alpha TransForm mobile forms apps.