It's easy to talk about the importance of digital transformation for your company. But it's a lot harder to actually do the transformation. And perhaps the most difficult step is pinning down a specific business strategy that will drive the transformation. You might want to consider a "digital ambition" workshop to speed up your company's digital transformation.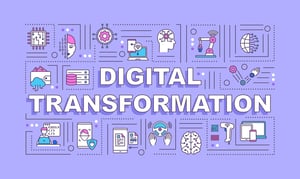 To get your company a digital ambition workshop. If you're not sure how to do it, Gartner offers advice in "Propose a Digital Ambition Workshop to JumpStart Your Digital Journey." Following are highlights of its recommendations.
Gartner notes in the piece that, "Ninety-one percent of organizations are engaged in some form of digital initiative, but for most organizations, it is a collection of digital projects." Gartner adds, "Moving from unconnected digital projects to a digital ambition connected to business strategy is a common concern among Gartner clients."
To do that, Gartner says a company first needs to define its digital ambition. Digital ambition, Gartner says, "goes beyond generating interest in, and raising excitement for, digital business. It is a compass, clarifying the direction for digital business. In so doing, digital ambition impacts the organization — its people, culture, technology and competitive advantage. Digital ambition also provides a unifying vision for executives, helping them commit to, and align with, the digital transformation."
Gartner says that to define digital ambition, companies should consider holding a digital ambition workshop. CIOs should propose the workshop and take charge of it.
CIOs should begin by assessing the company's "digital mindset and level of ambition." Doing that, Gartner says, "will help you formulate an approach to your CEO and executive team. It will also help you develop the materials needed for leading or prompting the discussion."
Once that's done, the CIO should put together a workshop proposal with a sample agenda, with questions such as:
Why does the organization want (or need) to engage in a digital business transformation?
Why have we succeeded in the past, and why will we succeed in the future with digital business?
What opportunities do we have to create a new vision for our industry?
What business outcomes are key?
Then, after meeting with the CEO, the CIO should focus on the logistics of holding the workshop, notably deciding on the attendees, the amount of time it will take, and similar issues.
Finally, after the workshop is held, the CIO should work to put into effect the ideas discussed in it. Gartner concludes, "Having a plan of action is crucial to getting the digital business transformation process started."
Like Gartner, we're big believers in big digital ambitions. And to help companies achieve them, we've developed a full application development and deployment framework. Alpha Anywhere and Alpha TransForm are a unified, low-code application development and deployment platform that delivers both the agility required by line of business users and the robust enterprise features required by IT.
Alpha Software offers a single platform to makes the full enterprise more productive. Business domain experts can quickly and effectively mobilize business processes with it. And IT can use it to strengthen and deploy transformative enterprise-grade solutions. Once you've started your digital journey, you'll find Alpha Software to be the best weapon in your arsenal.
Read Gartner's take on why Alpha Anywhere is a great fit for mobile app development and digital transformation. Learn how to initiate a digital transformation strategy for your organization.