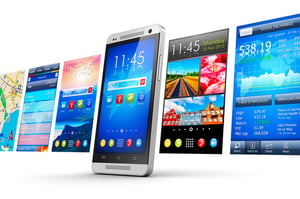 Alpha Anywhere has long been viewed by customers as being a powerful business application development and deployment platform built for developers. Now Alpha Anywhere's value as an easy-to-use citizen development tool is being recognized in the market alongside products like Microsoft PowerApps.
A Gartner report issued 30 April, "Assessing Microsoft PowerApps as a Citizen Developer Platform," educates technical professionals on when PowerApps is an appropriate tool for citizen developers. Gartner Research Director Kyle Davis wrote:
"PowerApps is a public-cloud-only service. Organizations seeking to deploy apps on-premises will need to consider an hpaPaaS, which offers an on-premises platform such as Alpha Software."
Through our work with enterprise customers, Alpha Software understands that successful digital transformation requires the involvement of the whole organization -- not just IT. Experienced IT developers or line of business users (citizen developers) can only succeed at transforming the business if the product they're using is built to serve each group separately -- around how they work and their unique skills. This is where Alpha Software shines.
Alpha Anywhere – with new TransForm technology – utilizes a declarative layout approach (vs. drag-and-drop approaches which quickly hit limits) to enable citizen developers to create and deploy mobile forms with power features like offline capability, rich media and signature capture, and GPS location. Citizen developers can design data capture business apps in a fraction of a time with the TransForm declarative layout because the software:
lays out the whole app for the user
allows the user to easily adjust the layout to fit any business process or priorities
gives users the flexibility needed to ensure the mobile form looks good
gives users a real-time preview of what the data capture app will look like (with a WYSIWYG real-time preview).
A declarative layout approach is more flexible, has better performance and provides an improved user experience than a drag-and-drop approach which quickly encounter limits. And, as mentioned in the Gartner report on PowerApps, Alpha Software can work in the cloud, on-premise or as a combination of both.
You can view Alpha Anywhere's TransForm citizen development capability in action.
View a detailed head-to-head comparison of Alpha Anywhere vs. Microsoft PowerApps.
Further reading: