Perhaps IT's biggest challenge these days is mobile app development. There's a big "mobile app gap" in enterprises because IT simply can't find and hire enough developers to get the work done. To solve the problem, an increasing number of "citizen developers" outside IT with little or no programming experience are writing mobile apps. And now a new study from VDC Research finds that because of that, IT is no longer leading the way to mobile app development. Instead, citizen developers are taking over.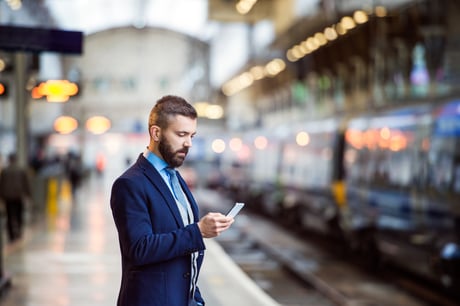 The report, "App Factories Slow to Emerge: Large Organizations Still Struggle with Application Development Costs," begins by laying out the problems enterprises face writing mobile apps. Writing apps, it says, is too expensive and takes too long. The report concludes: "On average, organizations require more than six months to develop and deploy a single mobile application; 48% spend more than $100K on each mobile application they develop."
It also found "56% of organizations in our end-user survey indicated that they were not satisfied with the pace in which their organization was adopting mobile applications. 60% of organizations in our end-user survey indicated they had an "app gap."
VDC isn't alone with these kinds of findings. A Gartner report, "Survey Analysis: The Mobile App Development Trends That Will Impact Your Enterprise in 2017," found that "More than a quarter of enterprises globally have not built, customized or virtualized any mobile apps in the last 12 months."
Another report, from Capgemini and LinkedIn, "The Digital Talent Gap—Are Companies Doing Enough?" found the digital talent gap is widening, with 54 percent of organizations reporting that "the digital talent gap is hampering their digital transformation programs and that their organization has lost competitive advantage because of a shortage of digital talent."
As a result of all this, citizen developers, who are domain and line-of-business experts, are solving the problem by writing mobile apps with low-code development tools, also known as rapid mobile app development (RMAD) tools, which let people with minimal technical training write mobile apps.
So it should be no surprise that the VDC report found that citizen developers, not IT, are the future of mobile. It concluded, "The development of mobile applications is no longer IT-led; VDC data showed that more organizations have business units taking the lead role in furthering their mobile application initiatives. 71% of organizations with >1,000 employees are aware of mobile applications that have been developed that are not part of the 'developer team.'"
At Alpha Software, we believe IT and employees in the line of business (LOB) must work together to produce the most secure, data rich, offline mobile apps. That's how we designed the Alpha Anywhere development and deployment platform with new TransForm capabilities - with developers, IT management and the needs of LOB employees in mind. Our recent whitepaper, "The Democratization of Mobile App Development," lays out a plan for IT and LOB to work together to speed the development of mobile apps for business.
To see the future of citizen development, view Alpha TransForm in action.

For more information, read why many people believe citizen developers and rapid mobile app development are the future of mobile.
What to learn to build your own apps? Become a citizen developer.
Alpha Anywhere is one of the most highly rated RMAD platforms, which is why InfoWorld named it a top mobile app development leader. Check out more details about Alpha Anywhere's RMAD capabilities.