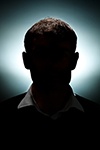 There's increasing evidence that in the coming years so-called "citizen developers" will become the primary writers of mobile apps, thanks to easy-to-use rapid mobile app development (RMAD) tools. That doesn't mean that IT will lose control – it will still add value with expertise about security, data governance, advanced features and data integration. But the primary development efforts may well end up in citizen developers' hands.
Why RMAD and Citizen Developers Will Thrive
Gartner and Forrester, among other analysts and experts, say that rapid mobile app development platforms and the number of citizen developers using development tools will skyrocket in the next several years. Gartner estimates that by 2018 more than half of all B2E mobile apps won't be built by IT or by traditional developers – instead, they'll be written by enterprise business analysts using RMAD tools.

Gartner analyst Jason Wong told SearchMobileComputing that "by 2020, 70% of enterprise mobile apps will be developed without IT involvement." He added that RMAD tools "Will unleash app dev in a big way. If marketing wants to run a campaign, they can quickly build a micro app or [human resources] could do it for entry campaigns or other cases."
Gartner is not alone in this way of thinking. Fortune notes that Forrester Research says that RMAD --or low-code -- tools are seeing 50% growth rates, and that revenue for RMAD software totaled $1.7 billion in 2015, and will zoom to $15 billion in the next four years.
IBM has noticed the trend as well. eWeek reports that an IBM study, "Raising the Game: The IBM Business Tech Trends Report," found that 80 percent of enterprises are turning to citizen developers to help close the gap between their need for app developers, and the number of app developers available for work. Sandy Carter, IBM's general manager of ecosystem development told the newspaper, "I love the idea of utilizing the talents of these scrappy citizen developers out there who are skilled in creating applications. This can help reduce the skills gap that exists in the industry."
It's likely that citizen developers won't become a power center separate from IT. Instead, they'll probably forge a close relationship, Mark Driver, a research director at Gartner, told CIO Magazine. "If citizen development is done properly in partnership with the IT department, then that can work," he said. He added that Gartner predicts that 70 percent of large enterprises will have these kinds of partnerships by 2020.
To read more about citizen developers and RMAD read my related blogs, Rapid Mobile App Development (RMAD): The Solution for Mobile App Developer Shortage and Why Write Your Own Apps (By Citizen Developers) is the Next Business Trend.
Need to empower citizen developers at your organization?
Alpha Anywhere is one of the most highly rated RMAD tools. InfoWorld named it a top mobile app development leader. Click for more details about Alpha Anywhere's RMAD capabilities.