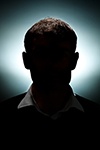 Rapid Mobile App Development (RMAD) solutions help you find the mobile and web app developers hiding in your line of business


Need to build multiple mobile apps this year? You're going to have a tough time finding experienced mobile developers to do it. Gartner says the demand to create mobile apps will grow at least five times faster than IT can deliver them by the end of this year. And demand keeps growing, because the firm says 2.1 billion smartphones will be sold by 2019, fueling the need for even more apps.

If you can manage to find and hire developers, be prepared to pay — through the nose. Research by Paysa.com, a services provider for job seekers, says that the average salary for a mobile programmer is $147,000, the second highest average salary in Silicon Valley. That's no surprise, because Paysa.com also found out that only 4% of job seekers list having that skill set.

Rapid Mobile App Development (RMAD) Rides to the Rescue

There is a solution to the dilemma. It's called Rapid Mobile App Development (RMAD). It allows people without mobile experience, and virtually no development experience at all, to quickly write mobile apps that can run on multiple platforms. RMAD is an end-to-end tool for building mobile apps, including backend integration and front-end app development. The best RMAD solutions use a low-code or coding-optional approach, allowing someone with little experience to quickly build a mobile app, yet also allowing an experienced developer to add more advanced code, if needed.

A report from Gartner, Market Guide for Rapid Mobile App Development Tools, notes that RMAD tools "offer high productivity for developers and nondevelopers alike through a variety of approaches that both automate and abstract app development efforts, including drag-and-drop editors, code generation and orchestration, model-driven development, virtualization, business process mapping, component assembly, app configuration and forms construction."

RMAD tools are particularly well-suited for domain experts and line-of-business staff, who have the business knowledge required for writing apps, but not the advanced technical skills. With RMAD, they don't need the skills, because the tools take care of that, allowing so-called "citizen developers" to quickly write high-quality mobile apps. The Gartner report sums it up their use this way: "Users of these RMAD tools can come from many areas of an organization and do not have to understand or learn the intricate details of mobile app mechanics, such as offline data synchronization. Their objective is to produce useful apps as rapidly and as easily as they might create a presentation using a typical office productivity suite."

The result? Say good-bye to the mobile developer shortage and big developer salaries, because plenty of people on your staff can write the apps themselves.

Alpha Anywhere is one of the most highly rated RMAD tools. InfoWorld named it a top mobile app development leader and enterprises give it a perfect score on Gartner Peer Insights.

"I thought it was marketing hype. I was wrong, Alpha delivers on what they promise." - Director of IT (source: Gartner Peer Insights)
Read another article on how Alpha Anywhere's rapid mobile app development can help organizations build more mobile apps with view developers.

More details about Alpha Anywhere's RMAD capabilities.