Citizen development initiatives, in which business users without professional development skills build powerful apps, have become widespread in many businesses. Here are the pros and cons of going that route.
I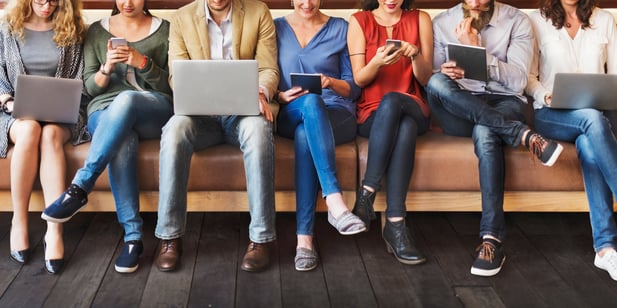 've frequently written about citizen developers. These professionals in an organization take on the job of writing applications with easy to use software platforms, in particular low-code/no-code software.
To date, I haven't detailed the benefits of citizen development and the potential drawbacks. So, in this blog post, I'll describe in some detail who are citizen developers, the pros and cons of them for your business, and more.
Who are the best citizen developers?
Let's start with the basics: What type of person is typically the best suited for becoming a business app developer?
The best description I've come across for that is in the article "How to become a citizen developer: 5 steps to take charge of your company's automation success."
The article notes, that the best citizen developers have "knowledge of an organization's operational needs and business processes." Typically, this means a business expert, someone with domain expertise, a non-programmer who is intimately involved in a company's business needs and workflows.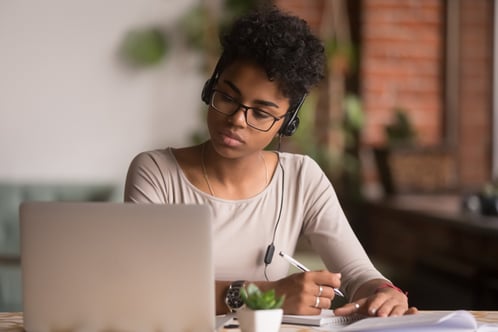 The article explains it this way: "Unlike software developers who are typically not involved with the business side of an organization, a citizen developer understands the nature of organizational inertia, inefficient business processes, and bottlenecks. Leveraging no-code tools allows citizen developers to address these challenges faster without the involvement of IT."
Just having that knowledge isn't enough, however. The article notes that business app developers also need to have an advanced level of digital skills. That doesn't mean programming skills. It can be someone who's a spreadsheet jockey, for example.
A citizen developer should also be able and willing to cooperate with multiple departments. The article explains, "Ensuring seamless collaboration between the business and IT teams when building new functionalities capable of satisfying a company's specific needs is one of the skills required from citizen developers."
Finally, a citizen developer should be someone with a "motivation to upskill," and learn new ways of working, notably using citizen development tools.
Why do citizen developers create business apps?
There are many reasons apps developed by business users are becoming more common. More business users are trying application development because IT is overburdened and IT professionals can't keep up with employees' need for useful, powerful applications. Because they're the people closest to a company's business needs it makes sense that they'd be the ones to build them.
What is the citizen developer concept?
So, what is citizen development? The article has perhaps the most succinct description I've yet come across:
"A citizen developer is a business user with little-to-no technical background capable of building applications that automate business processes and workflows without coding."
A Forbes article adds more detail:
"Citizen development is the enterprise practice of involving non-technical professionals (people without training in software development) in building and deploying software applications and digital processes. This movement is enabled by the explosive growth and maturity of no-code and low-code development platforms." The article further explains, "These platforms empower non-technical users to build applications as quickly as ideas emerge, and when integrated with advanced data analytics, their benefits can be multiplied."
What are the pros of citizen development?
The Forbes article offers these benefits of citizen development:
Design, build solutions and implement sfaster

Using low-code solutions, organizations can build apps that in the words of the article, "adapt to new requirements and demands of the market much faster than before. This is a game-changer for the industry."

Build better business applications

Citizen developers, the article notes, "have a good understanding of business needs and challenges, so the apps they build often result in better addressing requirements and offering a better customer experience."

Create a culture of innovation and boost business productivity

The article points out that allowing anyone in an organization to innovate and "make their idea a reality can seed innovation within an organizational culture." The author mentions that this typically results in improved processes that increase efficiency and overall business productivity.
What are the cons of citizen development?
The same article warns that citizen development isn't free of pitfalls. It explains, "When literally anyone can build apps, it's possible for there to be a lot of bad apps that aren't used by anyone. Low-code platforms will do their job of expediting the development process, but enterprises must mitigate the new business problems that citizen development introduces with the capabilities it enables."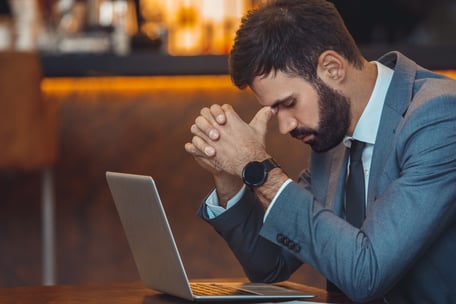 Specifically, the article says that "Very often when non-IT professionals create an app, it ends up being much less effective than expected. Inefficient workflows, process logic errors, and poor design are common issues."
The solution? The article says that building a Center of Excellence (CoE) to share and document best practices can go a long way to mitigating those kinds of problems.
Another problem with citizen development is that it can lead to people reinventing the wheel, the article says. It explains, "In most organizations when citizen developers build a new application, they often implement features and services that already exist in other applications. Organizations can circumvent this issue by creating a repository of previously built components."
Finally, the article warns that apps developed by business leaders instead of professional developers can lead to the development of:
"unused apps that lack business impact…There are lots of reasons for this, from incorrect requirements to poor workflows to user experience design issues."
The solution: "Even for low-code apps, it's important to utilize lean development principles to ideate and get user feedback from the wireframe stage onward. Developing and measuring usage and productivity metrics are critical to understanding areas of investment so that each app can deliver the desired business impact."
Get Started Building Web and Mobile Apps for Free
Want to give the citizen developers in your organization the best tools for building apps with great user interfaces --- or do you want to try app building yourself? You or citizen developers in your organization can build apps for free with the best no-code app builder, Alpha TransForm. Get the Alpha TransForm no-code app builder.
Further reading: