As more and more people become aware of the Alpha Anywhere rapid mobile application development platform - its popularity is growing! In fact, we have been told by influential IT analysts that the close rate on Alpha Anywhere after a demo is exceptional.
Why? It's pretty simple. Alpha Anywhere has garnered multiple awards including the InfoWorld Technology of the Year 2016 award and a #1 rating among actual users of the software on the Gartner Peer review site. Alpha Anywhere is in this new a rapidly growing category of "Low Code" or sophisticated RMADs (Rapid Mobile (and web) Application Development and Deployment). As much of the work is done with genies and wizards for productivity, but you can always inject client and server code if need be so you can be confident that you complete the job and will not hit the wall. The new category is forecast by the major analysts to grow to 50% of business mobile apps in the next 4-5 years!
Alpha Anywhere is designed to address the problem outlined below, which has become an acute and serious problem for enterprises.
Enterprises are Facing a Severe Skills Shortage in Terms of Building Enterprise Mobile Apps. Native app and low level mobile developers are expensive and in very short supply. And yet, businesses must build thousands of B2B and B2E mobile apps in the coming years to make their workers who work standing up (60% of the workforce) more competitive and productive
Alpha Anywhere unique strengths (which accounts for the high close rate among prospects who know the competition) include:
Patent-Pending Solution for Building Apps that Work Offline - Building apps that work offline is the most challenging aspect of mobile app development. Alpha's unique approach saves money and time and it deals with conflict resolution, voice, images and video seamlessly
Genie driven approach with inject-able code in special cases, if need be - Greatly speeds time to deployment and significantly expands the base of employees who can build enterprise mobile apps (i.e. less senior developers and departmental power users (the folks who used MS Access to build windows apps).
Unique Coding-Optional Technology - Meets enterprise requirements to add highly-customized features and never "hit the wall." Allows for much faster development and deployment on Apple and Android phones and tablets
Mobilized forms - a new way of building forms for mobile devices that recognize that a desktop form and a mobile form are very different. Check out this video to find out why.
Examples of customers who have embraced Alpha Anywhere include: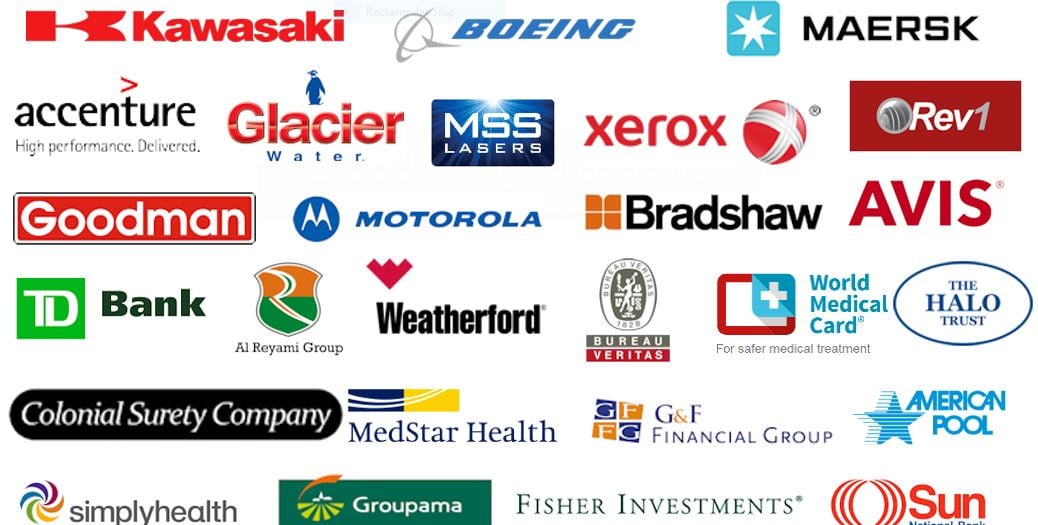 We can either supply you with the technology or we can build custom solutions for you. Either way you will be benefiting from the Alpha Anywhere platform that has one simple objective: make you look good in front of your boss, your colleagues, your customers and client. Please contact sales@alphasoftware.com to learn how we can help your organization meet it's mobile app development objectives.