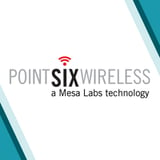 Tracking and reporting apps are the backbone of many businesses.
In this video, Alpha Software developer Jay Talbot takes us on a tour of the application his consulting business built for Six Point Wireless, the market leader in wireless sensor technology in multiple sectors.
On display in this impressive, scalable web application are Alpha Anywhere's integration, aggregation and real time reporting capabilities. Alpha Anywhere's low-code RAD capabilities allowed Six Point to take control of its sensitive real time business data in a new easily visible and customizable way.
The new tracking and reporting apps built in Alpha Anywhere made it possible for Point Six Wireless to respond to customer needs faster than ever before.
Why not have a look and see the kind of applications you can create to keep your data and your business needs firmly in hand? Build apps for free with Alpha Anywhere Community Edition.
If you have any questions about what Alpha can do and how to make it happen, please contact custserv@alphasofware.com