If you haven't yet shifted to mobile-first web development, it's time to finally make the jump. By not doing it, you're probably depressing traffic to your site, making your site appear lower in search results on Google and spending unnecessary time on development.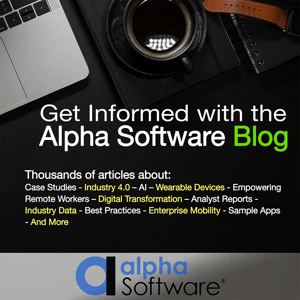 So concludes the article in SD Times, "Web development shifts to a mobile-first approach." The article points out that a survey by
Oberlo in 2018 found that more than half of web traffic comes from mobile phones — 52.2 percent, up from 0.7 percent in 2009. And you can expect that the number
is higher today than it was in 2018.
In addition, Google gives priority in its search results for websites designed for mobile devices. Google started doing that back in 2015. It boosted search results for sites "where text is readable without tapping or zooming, tap targets are spaced appropriately, and the page avoids unplayable content or horizontal scrolling."
In 2018, Google took that a step further, and began migrating to what it calls "mobile-first indexing." Google explained, "Mobile-first indexing means that we'll use the mobile version of the page for indexing and ranking, to better help our – primarily mobile – users find what they're looking for."
Note that even back in 2018 Google said its users were primarily mobile. And once again, you can be sure that an even higher percentage of Google users are primarily mobile today.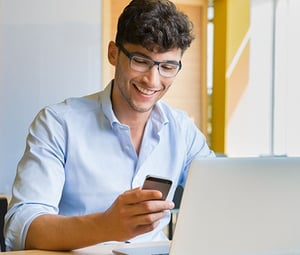 Clearly, then, you need to be doing mobile-first design and web development. What does this mean in practice? You may think that you're doing mobile-first design if you follow responsive design, but that's not the case. Bob Bentz, president of digital marketing agency Purplegator, explained to SD Times, "Mobile first should be considered a design strategy first. In other words, responsive design has made it easy for a website to look good on both desktop and mobile. What makes mobile first different, however, is that the web designer considers its mobile users first and then desktop users."
Murphy O'Rourke, senior UX designer at digital tech consultancy SPR, told SD Times that mobile-first design means designing sites that load faster. And it also means re-thinking your entire web site's design and flow. He explains, "Your messaging should be concise, so that it not only fits on the screen, but also it's easy to digest in short increments…You're aiming to be easily digestible, small chunks of information and workflows. So instead of a huge form, you might break it up into a couple different parts."
Beyond that, he says, it also means using phone capabilities that desktop don't have. "Using your native features, you can automatically input things based on your location, or using your camera," he says.
Finally, mobile-first design means designing for taps, not clicks. So things that don't work well with taps, such as drop-down menus, should be eliminated.
Choosing the Best Tool for Mobile-First Development
To make the switch to mobile-first development, you need to choose the best mobile development platform. Alpha TransForm (for non-developers) and Alpha Anywhere (for developers) are ideal for mobile development. They can work independently or together as a single platform. Alpha TransForm helps business users craft online or offline mobile apps in minutes that utilize the latest mobile features (camera, GPS, etc.) for fast, accurate data capture. Alpha Anywhere has the unique ability to rapidly create mobile-optimized forms and field apps that can easily access and integrate with any database or web service and can exploit built-in role-based security or robust offline functionality. Learn more about Alpha TransForm and try it free for 30 days.
Download and try our no-code app maker or create an app with a free tutorial.