Do you need to create mobile apps for your business? This short video shows you how to build business apps with the latest mobile features using a free, low-code development tool.
Alpha Anywhere Community Edition, the software tool featured in the video, is free low-code app development software. It's faster, more affordable and most sophisticated than other enterprise app builders on the market.
1) Use an App Maker Consistently Ranked the Best Software for Mobile App Development
Alpha Software low-code app development software consistently receives 5-star reviews from customers on unbiased product review sites and is regularly ranked a "best mobile app development software." Most recently, the software was recognized in the G2Crowd Spring Best Low-Code Development Software Platforms Report, based on 5-star reviews from Alpha Anywhere customers.

2) Build Cross-platform Apps

When you're building mobile apps with Alpha Anywhere, you'll craft cross-platform web and mobile applications. This saves significant time, because you develop an app once, with a single code base, and the app then runs flawlessly on on both iOS and Android devices. This means you don't have to develop an app for each operating platform, plus you only make updates to an app once and it updates on all platforms.
3) Create Apps with Popular Smartphone and Tablet Features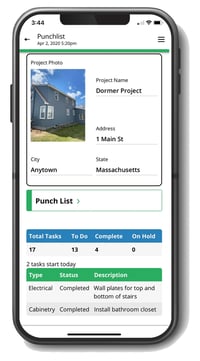 Users love their B2C mobile apps because of all the cool features and capabilities of modern smartphones and tablets. With the Alpha Anywhere app maker, you can build B2B apps with:
image and audio capture
digital ink (for photo markup or signatures)
bar code scanning
GPS mapping
time and date stamping
on-device calculations
SMS push notifications
rapid data collection (one handed data entry)
cool new features like AI, ML or virtual reality
and more.
3) Integrate Your Apps with Popular Software and Essential Systems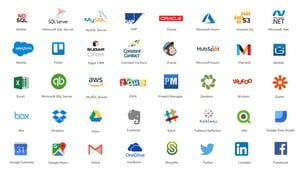 This app maker can integrate with existing corporate databases and popular enterprise software and SaaS solutions.
You can connect apps you make to popular software like SalesForce, Tableau Software, SAP, SQL, Oracle and more. You can also leverage industry specific ERP systems like ProCore or Tyler Technologies. You can also leverage web services, such as Gmail, Google Calendar, mapping software, YouTube videos, and more.
5) Build Apps that Can Work Without a Connection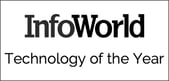 Mobile apps you build using the Alpha Anywhere app making software can work with or without a WIFI or cell connection. This built-in feature saves time and trouble, as adding offline capabilities to an app is considered one of the most difficult aspects of modern mobile app development. The software is so innovative, its offline apps features was recognized with the InfoWorld Technology of the Year Award.
6) An App Creator with Built-In Security
The Alpha Anywhere app maker has a built-in security framework, so apps include enterprise security without you having to know programming skills.
7) Free App Templates
Alpha Anywhere software offers free app templates, so you don't always have to start from scratch when you make new apps. These are great starting points when you need to build apps for data collection, inspections, online ordering and more.
Watch: How You Can Create Mobile Apps for Free Using The Alpha Anywhere Free App Maker: