Analysts from Gartner and Experts from TechTarget advise technology users on how to speed business processes and deliver outstanding user experiences with low code software.

The use of low-code development tools continues to skyrocket. In a recent press release, Gartner says the worldwide market for low-code development technologies will grow to $18.3 billion this year, an increase of 22.6% from 2020. In a related low-code report, Gartner also predicts that 75 percent of large enterprises will be using at least four low-code development tools by 2024.
---
"The worldwide market for low-code development technologies will grow to $18.3 billion in 2021, an increase of 22.6% from 2020." - Gartner
---
Often, these tools will be used by citizen developers. (Gartner defines citizen developers as users who create new business applications for consumption by others using development and runtime environments sanctioned by corporate IT.) In fact, in that recent press release, Gartner predicts that by 2025, half of all new low-code clients will come from business users outside of IT.
---
"Half of all new low-code clients will come from business buyers that are outside the IT organization by year-end 2025." - Gartner
---
But it's one thing for an enterprise to buy low-code software. It's another thing entirely to use the software properly.
How can you make the most effective use of low-code development software? Follow these five tips.
Master the Software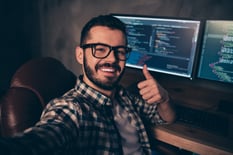 Low-code software is easier to use than traditional development tools. But everyone involved in their use must know their capabilities, and how to get the most out of them.
The Tech Target article "What is low-code? A guide to enterprise low-code app development" explains, "Low-code platforms don't do the work for you. It's still important that all stakeholders, from developers to business analysts to project owners, participate in the evaluation, selection and use of the low-code platform. The time invested to learn the platform's features and capabilities will pay dividends when stakeholders can identify applications for low-code in future projects and potentially add more value to the initiative."
Make Sure Business Takes the Development Lead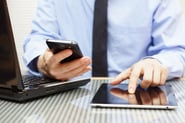 Ultimately, software development and digital transformation is done to further the needs of the business. And because of that, business requirements need to take center stage during the entire development cycle of low-code development.
The Tech Target article says "Low-code makes it easy to iterate and experiment with new or different features and functions. Still, a project plan and roadmap can be valuable to keep a low-code development on-track. Test and review builds early and often, and involve business stakeholders for any changes to requirements and features."
Begin by Targeting Low-Hanging Fruit

To get a running start, identify simple work that can make sure you get the most out of your rapid application development efforts. The Forbes article "Why Low-Code Automation Is The Tech Of The Future" suggests you "Identify tasks and workflows that can provide 'quick wins' when automated, such as password resets and service restarts. This will provide a solid foundation upon which to build and also help gain buy-in from stakeholders."
Create a Solid Plan for Scaling

Although you should start small, you should also make sure you have a plan in place for quickly scaling to take on more significant tasks. The Forbes article recommends, "Once you've successfully automated some of the basic tasks and workflows and you've gained some traction in terms of ROI, start focusing on next steps. In particular, identify processes that will produce the highest value when automated. Then, map out a plan for how and when you'll roll out an automation strategy for each."
Make Use of Integrations

The best low-code platforms should integrate with your existing architecture, process automation tools, and other software and services. Make sure to make the most out of those integrations. The Forbes article offers this recommendation: "You should leverage your automation solution to enhance and optimize your existing ITSM and ITOM tools, monitoring solutions, applications and cloud infrastructure."
The Best No-Code/Low-Code Software for You
Alpha Software, one of the world's leading low code software solutions, is ideal for those looking to buy the best no-code/low-code platform. Alpha Software products are well-suited for companies of all sizes that want to build powerful business applications and apps.

Alpha TransForm no-code software helps business users craft online or offline mobile apps in minutes that utilize the latest mobile features (camera, GPS, etc.) for fast, accurate data capture. Learn more about Alpha TransForm and try it free for 30 days.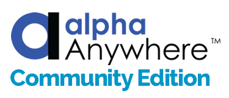 If you need to take apps further, Alpha Anywhere low-code development software has the unique ability to rapidly create mobile-optimized forms and field apps that can easily access and integrate with any database or web service and can exploit built-in role-based security or robust offline functionality. Build apps for free with Alpha Anywhere Community Edition.
Read more about low code software and the COVID-19 pandemic.
Read the Gartner Magic Quadrant for Enterprise Low Code Application Platforms (LCAP). (Note: Garner cannot officially endorse any vendor product or service depicted in the report.)
Further Reading:
And if you would like to read even more about, check out
The Pros and Cons of Low Code Development
or Expert Tips to Get Started with Low Code
And if you are concerned about low code security, you might be interested in How to Make Low Code Secure or An Analysis of Low Code Development Security Compliance.