You've decided your business is going to develop a mobile app, or maybe you're still in the process of app design. You want to know your mobile app development costs. And to correctly estimate costs you need to understand how long it takes to develop a mobile app.
We've got help for you. In this blog I'll outline how long it takes for design and development of a mobile app, and give some tips for cutting time and costs.
Key Stages of Mobile App Development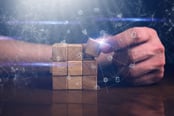 First let's look at all the stages in the app development process. This should give you some insight into understanding why mobile app development takes so long.
We've already written a detailed blog post about the key stages of mobile app development, so you can check out the blog post, "What Are The Stages Of Mobile App Development?" for a more comprehensive look.
Generally, though, these are the seven development stages:
Determine your goals.
Research your idea.
Establish wireframes and app design.
Develop the app.
Test the app.
Launch the app.
Collect user feedback and revise the app.
Why Does Mobile App Development Take So Long?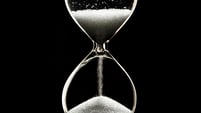 There are a number of reasons why mobile app development takes so long. Part of it is technical – it can take a long time for developers to build apps using traditional development software. And it can take even longer if developers write two separate apps, one for iOS and one for Android.
Getting business buy-in and feedback can take a great deal of time as well. And the process of testing collecting feedback and revising the app can also be a lengthy process.
What also adds to the average time it takes to build an app are mid-project changes. Another factor can be plans to use cutting-edge, complex technologies like virtual reality and artificial intelligence. Final considerations might be plans for extensive user interface and user experience work (UI/UX design) and beta testing.
How to Speed Up the App Development Process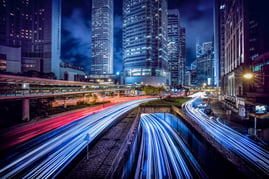 Although it can take a good deal of time to write apps, there are fairly simple steps a project manager can take to cut development time. First, cross-platform app development allows you to build mobile applications for both iOS and Android devices at once. Cross-platform development lets you write an app once and then deploy it to multiple platforms. That way you only need to create and maintain a single code base as you build and update the app.
Next, choose the best low-code mobile app development software so you can cut down code-writing time. A low-code or no-code app development tool can shave hours, days or even weeks off of development, while allowing for rapid user testing and iteration.
Finally, build a prototype and get business buy-in before writing a line of code. Consider first developing what's called a minimum valuable product (MVP), one that focuses single-mindedly on delivering only features that are the most useful and leaves out anything that's not essential. User testing throughout the process can help ensure you reach the finish line faster, because the end-users are already involved in the process and have had input into app creation. When you launch your app there shouldn't be many surprises.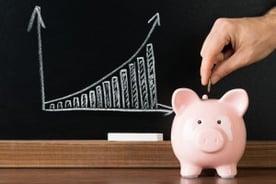 The cost of app development varies tremendously. Costs can range from a low of $2,000 to over $250,000, depending on the type of development you choose, and the complexity of your app, and the of the amount of app design..
Costs vary according to the type of app you'll develop. Here's an estimate from Utility:
Simple apps cost up to $80,000.
Basic database apps cost between $100,000 – $150,000.
Advanced, multi-feature apps cost $150,000 – $250,000.
Game apps can cost anywhere from $100,000 to $250,000+, based on quality and detail.
How complex is your app?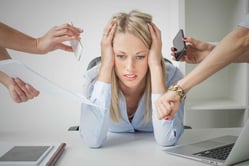 Many task-based apps can be simple. These types of apps do one thing well and get users in and out of the app and onto other work. These are the most affordable types of apps to build and can often be done quickly.
If you app requires extensive integration with existing corporate software, or popular SaaS solutions, this could add time and costs. If you want to add video recording, or other rich media capture, it may require you to access the device hardware to store files, and this could require more advanced coding and development time. In addition, offline operation -- or the ability for the app to run without a WIFI or cell connection - can be one of the hardest and most time consuming aspects of app development.
Sometimes "scope creep" can also hurt a project. This occurs when end users begin to request additional features and functionality to be added to an app in the later stages of development. Keeping scope creep to a minimum, or stopping it entirely, will keep your costs down and give you a better chance of meeting deadlines.
As a final way to cut costs and collapse time, you can choose to remove functionality from the app. Do you really need photos of users or customers? Is social media integration critical to the app? Deciding what makes up a minimal viable product for launch can help.
Who is developing your app? and where?
A lot depends on whether you're going to outsource development or build it using an in-house development team. For example, Cleveroad assembled hourly rates for iOS and Android developers around the world:
How much does it cost to make an app: hourly rates worldwide

| Region | iOS ($/hour) | Android ($/hour) |
| --- | --- | --- |
| North America | 150 | 150 |
| Australia | 92 | 92 |
| UK | 71 | 71 |
| South America | 43 | 37 |
| Eastern Europe | 40 | 40 |
| India | 25 | 26 |
| Indonesia | 35 | 35 |
If you can find strong overseas developers you can save significantly on hourly development costs. Even better, if you can develop the app with the staff you have, you won't incur any outsourced app development or app design costs at all.
What software are you using to build your app?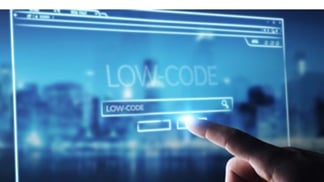 The app development platform you choose makes a huge difference in this respect. As mentioned above, cross-platform development can save significant money. Because cross-platform software develops once for all devices, you only have to develop a single code base, immediately cutting average development time -- and costs -- in half.
In addition, low-code/no-code cross platform development tools can slash costs while keeping quality high. Low code software enables the staff you already have to build apps relatively easily. The software does much of the complex coding for the person building the app. For example, complex coding, such as social media integration, time/date/location stamping or even offline operation may be coded for the user automatically or with the click of a button. This allows people without mobile development skills to build your organization's business apps.
The Most Affordable Way to Develop Mobile Apps

You build apps for free using Alpha Anywhere Community Edition. The low-code software has built-in capabilities for rich media capture, offline operation and data integration.
This is an award-winning cross-platform, low code app development software that consistently receives 5-star reviews from customers on product review sites. One IT staff member at a county government office in New York State calls Alpha Anywhere software an "exceptional value for building web applications and mobile applications."
You can build apps for free using Alpha Anywhere Community Edition. Take all the time you need to build as many business apps as you need. You'll only pay when you deploy your apps to the cloud, and packages start for as little as $99/month. Start Building Mobile Apps For Free Today.