Think of low-code development tools, and you'll likely think of citizen developers with little technical experience building apps. That's certainly true — but it overlooks how vital they can be for IT as well. The tools can increase developer productivity, speed time to market and lead to better-written apps.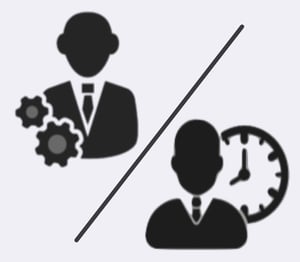 That's one of the points made in the article in SD Times, "Low code development: It's not just for business users." The article puts it this way: "Instead of thinking that low code is beneath them, developers should start thinking of low code as an opportunity to be better and expand their ability to deliver greater value."
If you're looking for real-world examples of how IT is using low code development tools, check out the CIO. com article, "What is low-code development? A Lego-like approach to building software." It covers mini snapshots of how several companies use low code development, including Shell Downstream, 7-Eleven and John Hancock.
Shell Downstream CIO Craig Walker is in the midst of digitally transforming the company, by shifting from on-premises software and custom software development to cloud services and low-code app development. The oil company's developers use low-code tools to build customer portals and other apps for many of the company's units, including mergers and acquisitions, retail, human resources and sales and marketing. With the low-code tools, Walker says, the company can now deliver apps to market faster.
At 7-Eleven, the article notes, low code tools were used to build "a field price optimization app that enables its regional managers to access pertinent sales." With it, managers access data from tablets, smartphones and laptops, and use that information to "work with the franchisees to bolster sales and improve product placement in stores." Paul McCollum, a 7-Eleven technology officer was able to build the app extremely quickly with low code tools — in only four days.
At John Hancock, low code tools are being used by both IT and citizen developers. Citizen developers used them to do things such as build a service that lets customers upload scanned copies of insurance claims into Salesforce.com, which automated a task that used to force clients to send receipts by FAX. IT uses low code tools to quickly prototype and build new business applications.
Which Low Code Tool is Best for both IT and Citizen Developers?

If you're looking for the best low code tool for both IT and citizen developers, check out Alpha TransForm. It enables savvy business domain experts and IT departments to work together to quickly and effectively digitize business processes and deliver tangible business impact. It lets line-of-business experts build mobile apps using their insight regarding workflow needs and efficiencies, while simultaneously enabling IT to control data integration with systems of record, and data security compliance.