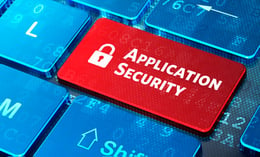 Mobile App Security: Alpha Anywhere Customer Receives Comprehensive Security Certification
We're pleased to share news as another Alpha Anywhere Customer receives comprehensive security certification.
LifeStatus360, an Alpha Anywhere customer, received the Comprehensive Security Certification awarded from AltiusIT, a leader in security and compliance audits. As a leader in its area, LifeStatus360's main concern is the security of proprietary data and customer data used for its data compliance solutions. The Comprehensive Security Certification sets LifeStatus360 apart from other industry providers and sets the standard for the death audit industry.
"Protecting the confidentiality, integrity and viability of our customers' PII data and sensitive data sources in the ever-changing technological environment is critical to LifeStatus360 business operations. Our proprietary platform and solutions are provided by our innovations that embrace the latest technologies, such as our Alpha Anywhere web applications. We've been working with AltiusIT to achieve our security certification before our SOC/SSAE certification because compliance does not equal security, and we want our customers to feel their data is secure," said David F. Wiley, Director of IT, LifeStatus360.
In order to receive the Comprehensive Security Certification from AltiusIT, a thorough audit was performed over the course of 2016. LifeStatus360 systems and software tested by AltiusIT include:
Internal and external network security
Web-based platform and penetration testing
Encryption and SQL injection attacks
User interface and information disclosure security
The Comprehensive Security Certification ensures the security of LifeStatus360 proprietary data sources and the data stored on private servers. LifeStatus360 plans to use the Comprehensive Security Certification to leverage increased business-to-business sales of their data compliance solutions, which include death audit and life audit services.
LifeStatus360 delivers innovative, comprehensive data compliance solutions, including life audit and death audit services. LifeStatus360 solutions support the pension, financial, insurance and government fiduciaries, as well as a wide variety of other industry segments. LifeStatus360 solutions reduce fiduciary risk and maintain compliance with federal and state regulations and requirements.
Read the full LifeStatus360 case study.
Read how Alpha Anywhere offers the best in mobile app security.